Volcanic Ash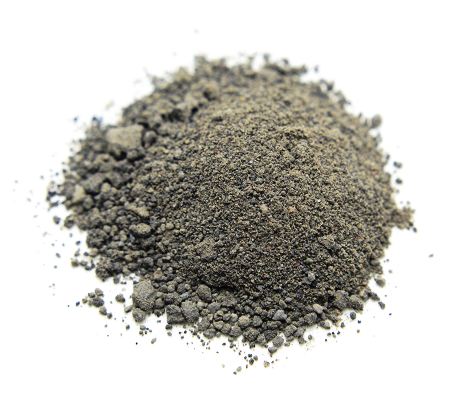 Volcanic Ash is finely crushed ejecta of volcano. The size is "2 mm or less". When you look it through under a microscope, various minerals can be confirmed. Although it is fine and difficult to handle, you can feel mineral energy firmly. It will become a lucky charm by putting it in a bottle. It is classified as one type of "Pyroclastic rock".
---
Volcanic Ash is the same component as "Volcanic Rock". "Volcanic Rock" is born with the magma cooled quickly. A kind of Volcanic Rock "Obsidian" is famous as a gemstone. The main component of "Obsidian" is "Volcanic Glass". Volcanic Ash also includes "Volcanic Glass".
---
Volcanic Ash contains powerful volcanic energy. It is effective as an amulet to eliminate energy shortage. Please seal it and carry it around or decorate it in a bottle. When you put it on somewhere, the top of a work desk, etc. is recommended. If you want to wear it, please use "Volcanic Rock" which is not crushed. Either way, the power obtained is almost the same only by the difference in size.
---
As Volcanic Ash piles up, it becomes a rock called "Tuff". It is a rock classified as "Sedimentary Rock". The energies of "Tuff" and Volcanic Ash are quite similar. When Volcanic Ash is difficult to handle, "Tuff" may be substituted.
---
The distribution volume of Volcanic Ash is not too much. It is available for purchase at a small number of mineral specimen shops. It is also sold in science teaching materials shops. It is also a material for "cleanser", "soap", "bath agent" or "face pack". As the output itself is large, it is inexpensive and traded.
---
Volcanic Ash can be collected directly at the site. Forecasts are released in areas where Volcanic Ash falls. You may collect it based on the information of the forecast. Please check the amount of Volcanic Ash and behavior restrictions thoroughly.
---
Volcanic Ash changes its energy depending on the type of volcano. It will be lucky if you can find Volcanic Ashes of your favorite volcano. It helps when you want to verify the energy of your favorite volcano. It is more effective as an amulet using the Volcanic Ash of volcanoes that are regarded as sacred.
Other Gemstone Recommendation