Sapphire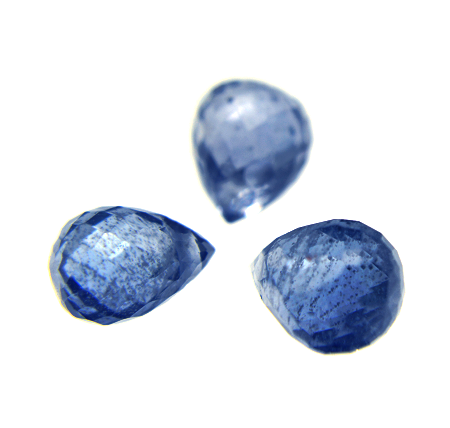 Love and Relationships

[1]

Get a sincere partner


[2]

Boost relationships


[3]

Succeed in bargaining


[4]

Strengthen the bond between two


[5]

Make a lasting relationship

Money and Business

[1]

Acquire the knowledge for success


[2]

Think flexibly


[3]

Make dreams come true


[4]

Increase analysis power


[5]

Avoid a crisis

Other Energy

[1]

Gain spiritual strength


[2]

Receive heavenly revelation


[3]

Solve problems


[4]

Increase your luck in study


[5]

Develop the future

Sapphire is a gemstone that has a meaning and properties related to intelligence and intuition. People believe that they may get wonderful ideas and inspiration during meditation with Sapphire in their hand. The energy of Sapphire would support owner's creativity and expression power. Many artists and creators prefer the meanings and effects of Sapphire.
---
This gemstone would teach "joy," "peace," and "beauty" to the owner. It is also useful when you want to express them. Please use it when you want to realize a bright dream or develop the future. Sapphire has a meaning and properties to make possibilities into reality.
---
Sapphire is often used for mental matter. It can protect you from daily stress. This gemstone is a superior amulet and it would keep you away from many kinds of influence.
---
Sapphire is a kind of a mineral called "corundum." There are blue, red, purple, orange, and green corundum. The red corundum is Ruby. Sapphire's meanings and effects will differ with its color, so please choose the one you need. If it is difficult for you to decide, the blue one would be nice.
---
Sapphire is a gemstone with a meaning and properties of realizing people's thoughts. It is good for people who want to make their dreams or goals clear. This gemstone would remove anxiety for the future and give you the power to achieve the goal. If you are losing future hope, please try Sapphire once. Sapphire has a meaning and properties of giving hope to the owner. It would strengthen owner's mind and give a chance to achieve a breakthrough. This gemstone is good for negative-minded people or people who easily get worried. Sapphire would help you to get out from a negative spiral. It can also help you to receive necessary advice or message from the heaven.
---
Sapphire's hardness level is 9. The maximum level of hardness is 10, so we can state that this gemstone is very solid. It is known as the 2nd hardest gemstone after Diamond. Since it is very hard, it is more unlikely to have scratches on the surface. This gemstone is highly valued because it can maintain its shine longer. Usually, gemstones with high hardness have stronger power. Diamond, Sapphire, Ruby, Emerald, Topaz, and Quartz are famous ones with high hardness. All of them are widely known even within people that don't really know about gemstones. Famousness is a proof of its great power. Sapphire has strong meanings and effects condensed in it.
Chakra Chart of Sapphire
White Sapphire
[God] Creativity

Gray Sapphire
[Cloud] Application

Purple Sapphire
[Soul] Intuition

Blue Sapphire
[Wisdom] Thinking Ability

Blue Sapphire
[Voice] Expression

Green Sapphire
[Love] Tolerance

Yellow Sapphire
[Light] Productivity

Orange Sapphire
[Guts] Persistence

Pink Sapphire
[Beauty] attractiveness

Black Sapphire
[Person] Will Power
Sapphire Data
Chemical formula
Al2O3
Mohs scale
9
Specific gravity
3.99-4.05
Production
Myanmar
Sri Lanka
Thailand
Combination

+ Ruby
Acquire social success

+ Kyanite
Break with your past and move forward
Author Hayasaka Yoshino

Hayasaka Yoshino is a stone healer that usually works in Tokyo area, Japan. Yoshino is also famous as a fortune teller and seen over 10,000 people. "Fortune-telling counseling", which finds out the best gemstone for the client, received a high reputation. Representative director of LWE Co., Ltd.
Other Gemstone Recommendation