Beryl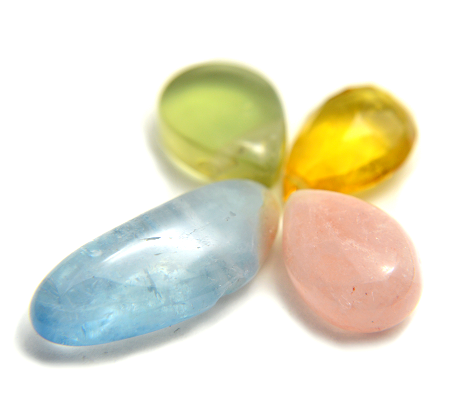 Beryl is a gemstone with meaning and properties of enhancing creativity. It can reflect your feelings and thoughts straight to your work. You would be able to create an enduring masterpiece with special energy inside. This gemstone is greatly preferred by professional artists and writers. It will support all kinds of creative work.
---
Beryl has meaning and properties of improving concentration. From old days, it is popular as an amulet to enhance wisdom. It would organize your mind condition and shut out all worldly thoughts. This gemstone is effective for gaining deep knowledge and improve productivity. Please try the power of Beryl if you are involved in researching or analyzing.
---
Beryl is a gemstone that can predict the future properly. It can let you avoid coming danger and lead you to a right way. This good predicting power will give a lot of benefit to its owner's life. Beryl has been preferred by fortune tellers and exorcists. It is a great gemstone that professionals of future prediction appreciate. It is also useful for success of new projects or investment.
---
Beryl changes its name by its color and components. Famous ones are light-blue-colored Aquamarine and green-colored Emerald. Other than those, pink-colored Morganite and yellow-green-colored Heliodor are popular, too. Meanings and properties of Beryl will change by its name, so please choose the one that suits your needs. They all have powerful energy.
---
Beryl is a gemstone that is handled as jewelry. It is more expensive than regular gemstones, so please prepare big budgets. The ones with high transparency and beautiful color are the high-quality ones. They are usually sold in necklaces and earrings. Bracelets are also popular. The ore of Beryl has a beautiful column shape and preferred by many gemstone collectors.
---
Beryl has meaning and properties of refreshing your feelings. It is popular as a gemstone that can motivate people. Please use it when you want to change lazy conditions. Beryl is a gemstone that can relieve sorrow and anxiety. It is useful to get a fresh start and make progress from there.
---
Beryl is a gemstone with meaning and properties of making your dreams come true. It has been valued as a gemstone that can let people success in the shortest time. It would reduce unnecessary work and support its owner to take the shortest distance. Beryl will be useful when you want to succeed earlier than others. It is also a good gemstone to know what you really want. The dream will be realized by making it simple.
Chakra Chart of Beryl
White Beryl
[God] Creativity

Gray Beryl
[Cloud] Application

Purple Beryl
[Soul] Intuition

Blue Beryl
[Wisdom] Thinking Ability

Blue Beryl
[Voice] Expression

Green Beryl
[Love] Tolerance

Yellow Beryl
[Light] Productivity

Orange Beryl
[Guts] Persistence

Pink Beryl
[Beauty] attractiveness

Black Beryl
[Person] Will Power
Author Hayasaka Yoshino

Hayasaka Yoshino is a stone healer that usually works in Tokyo area, Japan. Yoshino is also famous as a fortune teller and seen over 10,000 people. "Fortune-telling counseling", which finds out the best gemstone for the client, received a high reputation. Representative director of LWE Co., Ltd.
Other Gemstone Recommendation