Malachite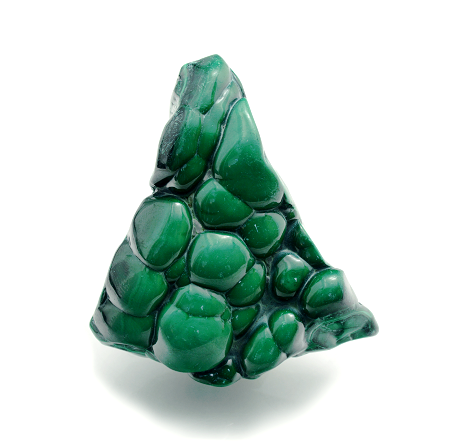 Love and Relationships

[1]

Attract a soulmate


[2]

Facilitate relationships


[3]

Support communication


[4]

See through another's true heart


[5]

Fly off an evil connection

Money and Business

[1]

Increase creativity


[2]

Encourage calm judgement


[3]

Increase execution power


[4]

Detect crisis and avoid it


[5]

Improve teamwork

Other Energy

[1]

Talisman against evil


[2]

Emotionally stable


[3]

Not influenced by the surroundings


[4]

Take back positive feelings


[5]

Heals a depleted soul

Malachite is a gemstone that has a meaning and properties of warding off evil spirits. It has been believed that this gemstone can protect the owner from negative energy. There are many factors that will guard owner's energy. If you easily get affected from others, Malachite could be a good gemstone to have.
---
Other than protecting from evil, Malachite is used for the meaning and properties of increasing the ability to take actions. This gemstone has energy to change your life. Malachite would enhance the owner's creativity and makes your life better. It is especially good for mental health. It can heal your mind and make you act positively.
---
From ancient times, the green color has been known for its power to protect human soul. That is why Malachite has the meaning and properties of talisman. The special deep green of Malachite would enhance owner's mental power and avoid negative energy.
---
Malachite has patterns on the surface. Its unique wavy pattern is fascinating. There are many people that collect Malachite for samples. The history of Malachite is pretty old, and it has been used since B.C. It was used for accessories or cosmetics in ancient Egypt. People believed that they can stay away from evil by wearing it or putting it on their body. They knew the terrific energy of Malachite without any explanation. Many people believe in this meaning and properties of Malachite until today.
---
Malachite is worn by people who need good mental power. If you meet with many people, it is good to have one. It will block bad things from you in the place where energy is unstable. Because of its superior evil protection and enhancement of mental power, Malachite has been known for a gemstone of powerful meaning. It has the power to quickly sense the owner's danger. Not only protecting, it has a power to heal your hurt feelings. We can say that Malachite is a special gemstone that protects your mind and soul.
---
Malachite is also used for the meaning and properties of balancing people's mental power. It is the best gemstone to calm down your mind and feelings. The energy of it is very gentle and stable. It would purify and vitalize owner's life energy. Malachite is also famous for a gemstone with love wave motion. It has a meaning and properties of awakening love, and it makes a better relationship with your partner. If you feel like you are closing your mind, please try having Malachite. It would help you release yourself and put your mind energy to the right position.
Chakra Chart of Malachite
9th Heaven Chakra
[God]

8th Air Chakra
[Cloud]

7th Crown Chakra
[Soul]

6th Third Eye Chakra
[Wisdom]

5th Throat Chakra
[Voice]

Malachite
[Love] Tolerance

3rd Solar Plexus Chakra
[Light]

2nd Sacral Chakra
[Guts]

1st Root Chakra
[Life]

0th Earth Chakra
[Person]
Malachite Data
Chemical formula
Cu2[(OH)2 | CO3]
Mohs scale
3.5-4.5
Specific gravity
3.60-4.05
Production
Namibia
Congo
Russia
Combination

+ Azurite
Foresee the future correctly

+ Amazonite
Ignite the light of hope in your life

+ Jade
Prevent excessive influence
Author Hayasaka Yoshino

Hayasaka Yoshino is a stone healer that usually works in Tokyo area, Japan. Yoshino is also famous as a fortune teller and seen over 10,000 people. "Fortune-telling counseling", which finds out the best gemstone for the client, received a high reputation. Representative director of LWE Co., Ltd.
Other Gemstone Recommendation