Moonstone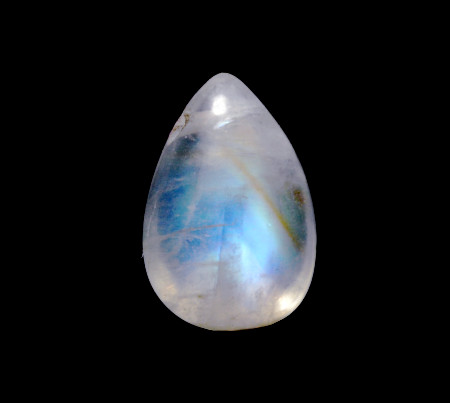 Love and Relationships

[1]

Attract a fatal meeting


[2]

Deepen the bond between two people


[3]

Draw out hidden charm


[4]

Become a lifetime partner


[5]

Respect each other

Money and Business

[1]

Get an inspiration


[2]

Attract opportunities for success


[3]

Flexible thought


[4]

Adapt to change


[5]

Achievement of desire

Other Energy

[1]

Become positive for things


[2]

Calm the waves of emotion


[3]

Blooming latency


[4]

Renewal of a relationship


[5]

Guide life in the right direction

Moonstone is a gemstone that has a meaning and properties of strengthening your soul. It would enhance and increase the owner's mental power. This gemstone is known for its luminous surface, and this light is a symbol of "moonlight." It has been believed that it would balance the owner's luck, just like the moon going around the earth constantly.
---
Moonstone has a meaning and properties of brightening people's mind because of its light energy. This light is called a "schiller effect." The light will differ by each Moonstone's production area. White, yellow, green and blue colors are available, so please pick the one you like. The most popular one is Blue Moonstone.
---
Moonstone has a power to enhance owner's intuitiveness. It would help you understand the truth of things to live better. This gemstone is good for people who want to get information to make their dreams come true.
---
Moonstone is popular for the great meaning and properties of achieving hope. It would sense what the owner wants and help things turn into reality. This gemstone is good for people who want to know what they really want. It is also useful when you want to organize your feelings.
---
Moonstone is a gemstone that symbolizes the moon, so it is good to do moonlight bathing. When there is a beautiful moon at night, put the Moonstone at the window and expose it to the moonlight. Please try doing that if you want to increase the meaning and the effect of Moonstone. The energy would be more powerful on the next day.
---
Moon is a symbol of a woman. It has been told that Moonstone has gentle and feminine energy in it. The healing power is high and it can charge your energy of love. Moonstone has great meaning and properties related to love and healing. When you want to increase your love luck or family luck or have better human relationships, please try using this gemstone. It is also good to use when you want to balance your mentality or ease your stress.
---
Moonstone would purify the negative energy in your mind and brings you back a thoughtful heart. It is hard to think about others when you are busy. If that situation lasts long, you could lose your love. Moonstone can kindly heal that disharmony. If you want to keep your mind and soul clear, necklaces are good so you can wear it near your heart. The meaning and the effect of Moonstone would work much more efficiently.
---
There are also bracelets and earrings at stores. If it is difficult for you to wear, straps or gemstones to hold in your hand would be nice, too. It is better to pray for hope with a Moonstone in your hand sometimes. You can feel the gentle power of Moonstone by doing a meditation for a while.
Chakra Chart of Moonstone
White Moonstone
[God] Creativity

Gray Moonstone
[Cloud] Application

7th Crown Chakra
[Soul]

Blue Moonstone
[Wisdom] Thinking Ability

5th Throat Chakra
[Voice]

Green Moonstone
[Love] Tolerance

Golden Moonstone
[Light] Productivity

Orange Moonstone
[Guts] Persistence

Pink Moonstone
[Beauty] attractiveness

Black Moonstone
[Person] Will Power
Moonstone Data
Chemical formula
K[AlSi3O8]
Mohs scale
6-6.5
Specific gravity
2.55-2.63
Production
Sri Lanka
India
Brazil
Combination

+ Larimar
Release negative feelings
Author Hayasaka Yoshino

Hayasaka Yoshino is a stone healer that usually works in Tokyo area, Japan. Yoshino is also famous as a fortune teller and seen over 10,000 people. "Fortune-telling counseling", which finds out the best gemstone for the client, received a high reputation. Representative director of LWE Co., Ltd.
Other Gemstone Recommendation