Euclase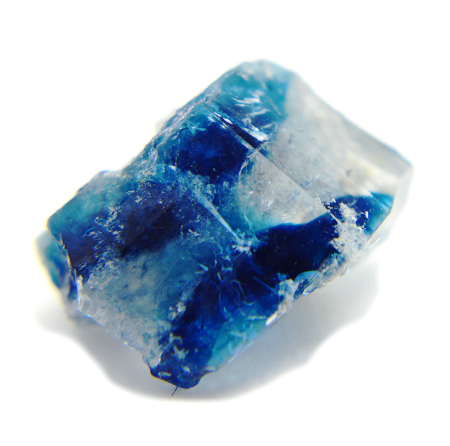 Euclase has the meaning and properties to enhance the daily happiness feeling. It is a gemstone with fully bright and positive energy. It is said to neutralize negative emotions such as "anxiety", "fear", "sadness" and "anger". It is an amulet to improve "unhappy constitution" to "lucky constitution".
---
Euclase has the meaning and properties to enhance the owner's intuition. It is a gemstone that intuitively judges "positive energy" and "negative energy". It helps to choose "good direction" and avoid "bad direction". It will be useful to judge potential plus and minus which cannot be judged by reason.
---
Euclase has the meaning and properties to lead the goal to achievement. It is a useful gemstone when you want results and achievements. It prevents things from ending halfway. It is a recommended amulet when you want to improve confidence.
---
Euclase is a gemstone with several color variations. The most popular is the blue series of Euclase. Other types are "transparent color", "white", "yellow" and "green". It is a mineral of the "beryllium (Be)" type, and it is easily mistaken for "Beryl" which also contains beryllium. Especially light blue Euclase is similar to Aquamarine (light blue series Beryl).
---
Euclase is a gemstone classified as a rare stone. It is not sold at general gemstone shops. Please search for a highly specialized gemstone shop indefatigably to acquire this gemstone. Processing of this stone is very difficult, and there are considerably few accessories. The price will become high in proportion to the difficulty of processing. When you get Euclase, you need perseverance and budget. It's a gemstone for advanced gemstone lovers. Raw stone and specimen type of Euclase are also popular. When you cannot find the accessory, please search raw stone or specimens, too.
---
Euclase has the meaning and properties to enhance communication skills. It is a gemstone to support the best partner and make friends. It helps you to create the best life together with the best people. It's useful to solve loneliness and loneliness.
---
Euclase has the meaning and properties to make your mind free. It is a gemstone to prevent you from being bound by old values and rules. It will let you challenge yourself to the possibilities you think are correct. Beyond the challenge, you will find the answer you truly wanted. It is also recommended when you want to raise your daily satisfaction.
Chakra Chart of Euclase
White Euclase
[God] Creativity

8th Air Chakra
[Cloud]

7th Crown Chakra
[Soul]

Blue Euclase
[Wisdom] Thinking Ability

Blue Euclase
[Voice] Expression

Green Euclase
[Love] Tolerance

Yellow Euclase
[Light] Productivity

2nd Sacral Chakra
[Guts]

1st Root Chakra
[Life]

0th Earth Chakra
[Person]
Author Hayasaka Yoshino

Hayasaka Yoshino is a stone healer that usually works in Tokyo area, Japan. Yoshino is also famous as a fortune teller and seen over 10,000 people. "Fortune-telling counseling", which finds out the best gemstone for the client, received a high reputation. Representative director of LWE Co., Ltd.
Other Gemstone Recommendation