Rose Quartz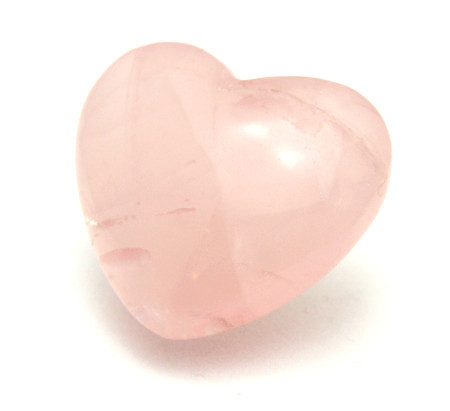 Love and Relationships

[1]

Attract a good match


[2]

Increase the owner's charm


[3]

Get a good fortune to become popular


[4]

Strengthen a tie with a partner


[5]

Get together with the one you desire

Money and Business

[1]

Increase aesthetic sense


[2]

Gain credible companions


[3]

Draw out advantages


[4]

Proceed smoothly with negotiations


[5]

Exercise latent talent

Other Energy

[1]

Love yourself rightly


[2]

Heals a tired heart


[3]

Make your mind positive


[4]

Stabilize human relations


[5]

Give hope to life

Rose Quartz is a gemstone that has a meaning and properties related to love. It is known as a gemstone that has the energy of a goddess. From ancient times, it has been believed as "a gemstone of love" and gives the owner love and pleasure. We can say that Rose Quartz is a gemstone full of gentle and warm energy.
---
Rose Quartz is a pink crystal. This gemstone has meanings and effects of Quartz, too. If you want to know the power of Rose Quartz, it is also better to check about Quartz. Quartz is a gemstone that is called "energy amplifier" and it can bring out full power of gemstones. Rose Quartz is a gemstone that has powerful wave motion of love.
---
The beautiful pink color would influence people's heart in a good way. This gemstone can increase owner's love and give a good influence to others. It is mainly used for love luck or wishes related to human relationships. Rose Quartz is also good for people who want more self-confidence. By fulfilling your heart, you can be more positive. Rose Quartz would give hope to your life and help you make a brighter future.
---
Rose Quartz has a meaning and properties related to healing. It is very popular as a superior healing gemstone. Rose Quartz is a gemstone that heals tired mind and it would help you solve mental problems. Please use this gemstone if you feel anxiety or feel stressed out. Bracelets and necklaces are very convenient to carry with you. Rose Quartz is a gemstone that symbolizes goddess, so there are meanings and effects related to beauty. It has been believed that it can make people beautiful from inner side by making their internal energy clearer. This gemstone would purify your mind and change what you can see. You may be able to notice good things that you couldn't before. If you want to know the true beauty inside things, please try Rose Quartz.
---
The wave motion of Rose Quartz is very gentle and makes the owner's mind calm. If you easily get angry or scary, Rose Quartz would be a good one for you. Rose Quartz has a meaning and properties of changing negative energy to the right condition. For people who want to have peaceful and kind feelings, Rose Quartz is a good one.
---
Rose Quartz can tell you that you are not alone. This gemstone with the goddess of kindness would teach you what human love is. It would open your mind when you feel lonely. By letting your horizons expand, you would realize how important people around you are. Rose Quartz would heal owner's mind and charge a lot of love energy.
Chakra Chart of Rose Quartz
9th Heaven Chakra
[God]

8th Air Chakra
[Cloud]

7th Crown Chakra
[Soul]

6th Third Eye Chakra
[Wisdom]

5th Throat Chakra
[Voice]

4th Heart Chakra
[Love]

3rd Solar Plexus Chakra
[Light]

2nd Sacral Chakra
[Guts]

Rose Quartz
[Beauty] attractiveness

0th Earth Chakra
[Person]
Rose Quartz Data
Chemical formula
SiO2
Mohs scale
7
Specific gravity
2.65
Production
Brazil
Madagascar
Mozambique
Combination

+ Citrine
Support improvement of human relations
Author Hayasaka Yoshino

Hayasaka Yoshino is a stone healer that usually works in Tokyo area, Japan. Yoshino is also famous as a fortune teller and seen over 10,000 people. "Fortune-telling counseling", which finds out the best gemstone for the client, received a high reputation. Representative director of LWE Co., Ltd.
Other Gemstone Recommendation