Diamond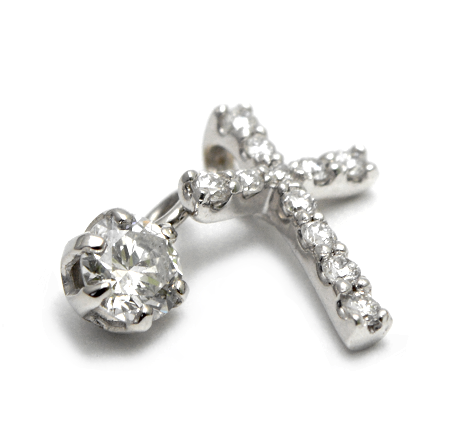 Love and Relationships

[1]

Get an ideal partner


[2]

Everlasting love


[3]

Shine charms


[4]

Strengthen bonds


[5]

Trust each other

Money and Business

[1]

Improve charisma


[2]

Blooming latency


[3]

Break through failure


[4]

Become a person who leads other people


[5]

Achieve the purpose

Other Energy

[1]

Keep your mind clean


[2]

Strengthen the will


[3]

Change destiny


[4]

Do not let the devil close


[5]

Aim for perfection

The meaning of diamonds includes strengthening the soul of their owner. Diamonds are the hardest gemstone in nature. (Diamond is the top of the Mohs scale.) Thus diamonds are considered to empower their owner to overcome challenges in their life. Diamonds strengthen the soul and willpower of their owner to accomplish their goals. If you have high-level goals or challenges, diamonds are for you.
---
Because of their hardness, diamonds have long been cherished for centuries as a talisman to protect warriors in battle. Especially the commanders of the knights with heavy responsibilities have cherished diamonds. The meaning of diamonds also is known as a stone of invincibility. Diamonds, the king of the gemstones, are a symbol of charisma. Diamonds are popular gemstones, which develop leadership capacity of kings. Diamonds are best gemstones for those who are a leader or an educator.
---
The meaning of diamonds also includes helping to achieve the goals of their owners. Diamonds are gemstones, which makes theories unbreakable. Diamonds actualize the dreams of their owner. Since diamonds have such a powerful gemstone, people need some courage to wear them. Rather than for those who seek happiness without specific dreams or goals, diamonds are best gemstones used for those who are determined to succeed and become happy. The more your wishes are strong, the stronger you feel the power of diamonds. If you have specific dreams, experience the effects and the meaning of diamonds.
---
Diamonds also push their owner beyond his/her boundaries. They unlock potent capacity of their owner and invite him/her to unknown world. It is said that we do not utilize the full capacity of our brain in daily lives. Diamonds bring out the latent capacity and energy in their owner. If you want to open up an unknown world, diamonds are best.
---
Diamonds are gemstones to help their owner transcend all the imaginable awareness in him/her. Diamonds amplify energy from 100% to 120%. Though the actual result depends on their owners' capacity and capability, diamonds have a great performance. If you wish to change your fate, to realize your dreams, experience the effects and the meaning of diamonds. Diamonds will help you to reach to your ideal world.
---
Diamonds are also used for meditation. Meditation has been utilized to realize your visions. It conquers difficulties and helps you to progress. Diamonds also purify the soul of its owner. Flawless diamonds are a symbol of purity. They clear your mind and provide positive energy for you.
Chakra Chart of Diamond
White Diamond
[God] Creativity

Gray Diamond
[Cloud] Application

Purple Diamond
[Soul] Intuition

Blue Diamond
[Wisdom] Thinking Ability

Blue Diamond
[Voice] Expression

Green Diamond
[Love] Tolerance

Yellow Diamond
[Light] Productivity

Brown Diamond
[Guts] execution power

Pink Diamond
[Beauty] attractiveness

Black Diamond
[Person] Will Power
Diamond Data
Chemical formula
C
Mohs scale
10
Specific gravity
3.52
Production
South Africa
Brazil
Australia
Other Gemstone Recommendation