Tanzanite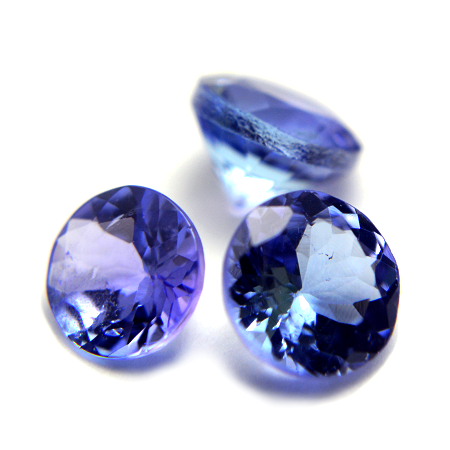 Love and Relationships

[1]

Grow a relationship


[2]

Fill heart with love


[3]

Know another deeply


[4]

Gain a good match


[5]

Repair relationships

Money and Business

[1]

Improve intuition


[2]

Increase skills


[3]

Absorb knowledge


[4]

Gain spiritual strength


[5]

Challenge a new field

Other Energy

[1]

Grow the soul


[2]

Awaken subconscious


[3]

Heal energy


[4]

Take back a positive heart


[5]

Raise your own value

Tanzanite is a gemstone that has a meaning and properties of growing your mind and soul. It is a gemstone with high wave motion and it can awaken owner's potential. This gemstone would vitalize the energy deep inside your body and enhance many kinds of skills. It is especially good for people who want to have strong mentality. Please try the meaning and properties of Tanzanite if your work needs a lot of mental power or if you work with people a lot.
---
Tanzanite is known as a gemstone with meanings and effects of healing. There are many kinds of healing gemstones, but it is one of the most important ones. Tanzanite is a gemstone that is in a category of Zoisite. Zoisite has been used as a powerful healing gemstone from ancient times, and it is still popular nowadays.
---
Tanzanite produced in Tanzania, Africa is the most popular. As you can notice, its name came from Tanzania area. The common color of Tanzanite is purplish-blue. There are also brownish ones and grayish ones. Tanzanite with high transparency and beautiful color has the best meanings and effects. High-quality Tanzanite is handled as jewelry and it is very expensive compared to others. If you want a powerful Tanzanite, you probably need big budgets. However, it is a gemstone in very high demand, so it is not easy to get one even if you have good budgets. Fine-quality Tanzanite is usually out of stock, so it would be better to consider buying it if you find the one you like. It is often bought and gone in a few days.
---
Tanzanite is a gemstone that can stimulate "the third eye" on your forehead. It has a meaning and properties of broadening owner's world view. Tanzanite is good for people who want intuition or inspiration. It is also useful when you want to try something new or want to have brand new ideas.
---
Tanzanite is known as a gemstone with full of love energy. It is famous for a gemstone that has great love of gods. This gemstone can make you see the world positively by filling your mind with love. Tanzanite is good for people who want to be positive. Please try using it when your mind is being negative or you are being far apart with people. Tanzanite can recover bonds with people and support you to change your luck flow.
Chakra Chart of Tanzanite
9th Heaven Chakra
[God]

8th Air Chakra
[Cloud]

Purple Tanzanite
[Soul] Intuition

Blue Tanzanite
[Wisdom] Thinking Ability

5th Throat Chakra
[Voice]

4th Heart Chakra
[Love]

3rd Solar Plexus Chakra
[Light]

2nd Sacral Chakra
[Guts]

1st Root Chakra
[Life]

0th Earth Chakra
[Person]
Tanzanite Data
Chemical formula
Ca2Al2Al[OH |O|SiO4|Si2O7]
Mohs scale
6-7
Specific gravity
3.15-3.38
Production
Tanzania
Brazil
Pakistan
Combination
Author Hayasaka Yoshino

Hayasaka Yoshino is a stone healer that usually works in Tokyo area, Japan. Yoshino is also famous as a fortune teller and seen over 10,000 people. "Fortune-telling counseling", which finds out the best gemstone for the client, received a high reputation. Representative director of LWE Co., Ltd.
Other Gemstone Recommendation