Quartz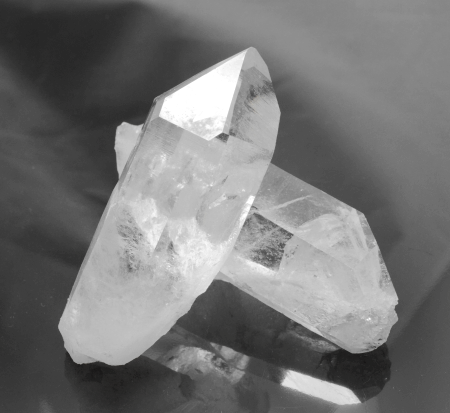 Love and Relationships

[1]

Fulfillment of a love affair


[2]

Develop a relationship


[3]

Strengthen the bond between two people


[4]

Know each other deeply


[5]

Draw out the charm of the owner

Money and Business

[1]

Wake up latent talent


[2]

Accomplish a desire


[3]

Make your mind clear


[4]

Persevere with a strong will


[5]

Increase your ability to express

Other Energy

[1]

Heal the soul deeply


[2]

Do some soul-searching


[3]

Adjust energy balance


[4]

Promote mental growth


[5]

Talisman against evil

Quartz is a gemstone that has a meaning and properties of increasing energy. It can bring out owner's potential and vitalize it. Quartz is known for its power to awaken your unknown talents and natural gifts, and help you use them effectively.
---
Quartz has wide range of color variation. There are purple, yellow, pink, black, and many others. The meaning and properties of Quartz will differ by its color. On this article, the explanation is about Clear Quartz, the most standard one. There are translucent ones and transparent ones in Clear Quartz. Each one has different texture and atmosphere, so please choose the one you like.
---
Quartz is very famous for its strong healing power. This meaning and properties is useful in many situations, so it is very nice to have one. Quartz is a gemstone that is also good for beginners.
---
Whenever you see "Quartz" on a gemstone's name, it means that gemstone has Quartz as a component. There are many types of Quartz, so it is good to change the one to use by its meanings and effects. This gemstone is produced all over the world. We can say that it is the most famous and trustful gemstone.
---
Quartz is sold in various ways, from accessories to ores. If you want to have the meaning and properties of Quartz every day, accessories are recommended. Quartz is useful for daily amulet because it has strong power to protect you from evil. If you want to purify your room or charge energy from it, ore types will be better. The ore of Quartz is usually sold in the name of "Quartz Cluster."
---
Quartz has a meaning and properties of balancing the owner's energy. There is a high level of wave motion inside and it can grow the owner's soul. It is useful when you want to increase your power or make a fresh start. Quartz also has a meaning and properties of helping your wish come true by sympathizing with your heart and soul. If you have a dream or a goal to achieve, please try using Quartz.
---
Quartz is a gemstone that is a symbol of water. Water can get along with many kinds of things and cover everything up with kindness. Quartz has a meaning and properties of increasing energy because water can absorb everything and expand it widely. This pure water can purify and heal the owner's energy. Quartz is an almighty gemstone for all people. Men and women of all ages can use it. It is good for gemstone beginners, but it is also good for advanced people because it can be used in various ways. This gemstone is a must-have one for all use.
Chakra Chart of Quartz
White Quartz
[God] Creativity

Gray Quartz
[Cloud] Application

Purple Quartz
[Soul] Intuition

Blue Quartz
[Wisdom] Thinking Ability

Blue Quartz
[Voice] Expression

Green Quartz
[Love] Tolerance

Yellow Quartz
[Light] Productivity

Brown Quartz
[Guts] execution power

Pink Quartz
[Beauty] attractiveness

Black Quartz
[Person] Will Power
Quartz Data
Chemical formula
SiO2
Mohs scale
7
Specific gravity
2.65
Production
Brazil
Madagascar
United States
Combination
Author Hayasaka Yoshino

Hayasaka Yoshino is a stone healer that usually works in Tokyo area, Japan. Yoshino is also famous as a fortune teller and seen over 10,000 people. "Fortune-telling counseling", which finds out the best gemstone for the client, received a high reputation. Representative director of LWE Co., Ltd.
Other Gemstone Recommendation