Elestial Quartz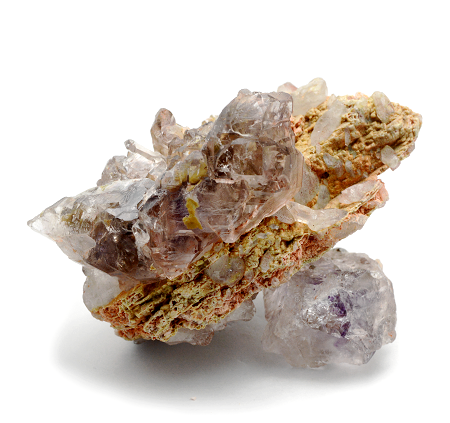 Love and Relationships

[1]

Make love come true


[2]

Become an attractive presence


[3]

Stabilize relationships


[4]

Don't look back on the past


[5]

Get together with a deep bond

Money and Business

[1]

Improve the owner's ability


[2]

Increase your ability to act


[3]

Improve understanding


[4]

Increase leadership


[5]

Fulfill dreams

Other Energy

[1]

Strengthen inspiration


[2]

Promote mental growth


[3]

Fill the gaps in your heart


[4]

Adjust energy balance


[5]

Talisman against evil

Elestial Quartz is a gemstone that can amplify inner-body energy. From ancient times, it has been considered that it has a meaning and properties of improving skills. The energy of Elestial Quartz is very powerful and reliable. It would support your mental growth. This gemstone can resonate with owner's wish and shows the power. Please use the meaning and the effect of Elestial Quartz when you have a dream to achieve.
---
Elestial Quartz has a meaning and properties of giving courage and power to take actions. It can enhance owner's thoughts and actualize them. This gemstone is also used when you want to keep your motivation. The strong power of Elestial Quartz would affect people around you. It is useful when you want to make your team work well or when you teach people for education. It is a gemstone that can increase power of yourself and others.
---
The strong energy of Elestial Quartz can clear negative energy. This gemstone has a meaning and properties related to talisman. It is good to use when you don't want to get negative influence. Negative energy would be purified and changed into positive energy. Elestial Quartz is a gemstone with high healing power. It would fulfill your soul with love energy and make it stable.
---
Elestial Quartz is known as a gemstone that releases high wave motion. It is used to see through the essence of things, not understanding only the surface. Elestial Quartz is the best to use when you want to know the information that is really needed. From ancient times, Elestial Quartz has been valued as a gemstone to get connected with spirits and angels. It is also used when you want to reach a higher level of your soul.
---
Elestial Quartz is a kind of Quartz. It has special meanings and effects compared to other types of Quartz. This Quartz has many kinds of components mixed. The mood and the color change by the balance of components such as Rose Quartz, Violet Quartz, Brown Quartz, and Yellow Quartz. There are purplish ones and brownish ones. Please look for Elestial Quartz that has a color you prefer.
---
Elestial Quartz supports the growth of the owner. It can clear problems that are interrupting the growth. This gemstone can remove the lock of your heart. It works on the deep part of your mind and brings out your original possibility. This gemstone is useful when you want to overcome hurt feelings from the past or when you want to try using your skills.
Chakra Chart of Elestial Quartz
White Elestial Quartz
[God] Creativity

8th Air Chakra
[Cloud]

Purple Elestial Quartz
[Soul] Intuition

6th Third Eye Chakra
[Wisdom]

5th Throat Chakra
[Voice]

4th Heart Chakra
[Love]

3rd Solar Plexus Chakra
[Light]

Brown Elestial Quartz
[Guts] execution power

Red Elestial Quartz
[Life] Life Energy

Black Elestial Quartz
[Person] Will Power
Combination

+ Citrine
Regain original brightness
Author Hayasaka Yoshino

Hayasaka Yoshino is a stone healer that usually works in Tokyo area, Japan. Yoshino is also famous as a fortune teller and seen over 10,000 people. "Fortune-telling counseling", which finds out the best gemstone for the client, received a high reputation. Representative director of LWE Co., Ltd.
Other Gemstone Recommendation