Epidote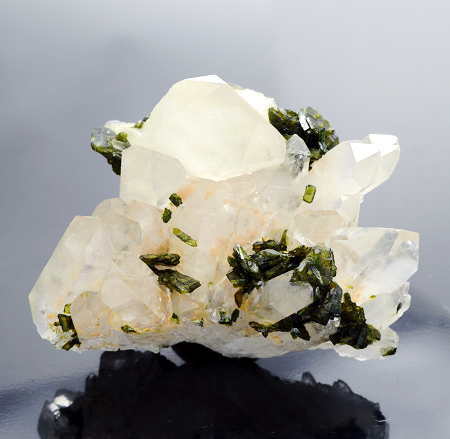 Love and Relationships

[1]

It is tied with a partner with a strong edge


[2]

Make each other compatible


[3]

Attraction is transmitted correctly


[4]

Understand another firmly


[5]

Deepen interaction

Money and Business

[1]

Be entrusted with work


[2]

Bloom an unknown talent


[3]

Increase judgment


[4]

Get an idea for success


[5]

Find a suitable job

Other Energy

[1]

Encourage self-growth


[2]

Get back a positive attitude


[3]

Improve intuition


[4]

Get true strength


[5]

Purification of energy

Epidote has a meaning and properties of enlarging the owner's power. This gemstone has been valued to encourage self-development. You may have good strength by enhancing your skill and mind. Epidote is also used to develop your potential. It is good to have when you want to create new service or products, or when you want to start your own business. Your power will be released and leads you to success.
---
Epidote is a gemstone that has a meaning of purifying your energy. Negative energy will be cleared and it will put you back in the right position. It is used to ease feelings like anxiety, sadness, or fear. If you feel down, please try having Epidote.
---
The meaning of Epidote is "boost your inspiration." From the old days, it has been believed that people can have great ideas for success. You may create innovative service that no one has ever done. Also, Epidote has the power to actualize your ideas. It can make your will stronger and help you to make things happen. This meaning of the gemstone will support the whole process from suggestion to realization for you.
---
Epidote is usually mixed with Crystal. So, it is also called "Epidote-in-Quartz" or "Grass-in-Crystal." There are "Green Epidote" and "Pink Epidote," so please choose the color you like. Epidote is sometimes in a gemstone called "Unakite." If it is easier for you to get Unakite, it is also good to use that gemstone too.
---
Epidote is a very rare gemstone. There are not many stores that have it, so please go to competent shops to get one. It is usually sold as a bracelet. Epidote matches well with Crystal. It is good to use together with Clear Quartz, Citrine, or Rose Quartz. It will look beautiful.
---
Epidote is a gemstone that has a meaning and properties of enhancing your understanding. Especially, it is good to know yourself better. You can show your best ability by understanding your personality and aptitude better. This gemstone works well when you want to know a good job for you or when you want to find a good partner. It is a good gemstone to relieve stress from your daily life.
Chakra Chart of Epidote
9th Heaven Chakra
[God]

8th Air Chakra
[Cloud]

7th Crown Chakra
[Soul]

6th Third Eye Chakra
[Wisdom]

5th Throat Chakra
[Voice]

Green Epidote
[Love] Tolerance

3rd Solar Plexus Chakra
[Light]

2nd Sacral Chakra
[Guts]

Pink Epidote
[Beauty] attractiveness

0th Earth Chakra
[Person]
Epidote Data
Chemical formula
Ca2Fe3+Al2[OH | SiO4 | Si2O7]
Mohs scale
6-7
Specific gravity
3.25-3.52
Production
Austria
Russia
Czech Republic
Combination

+ Quartz
Derive the correct answer
Author Hayasaka Yoshino

Hayasaka Yoshino is a stone healer that usually works in Tokyo area, Japan. Yoshino is also famous as a fortune teller and seen over 10,000 people. "Fortune-telling counseling", which finds out the best gemstone for the client, received a high reputation. Representative director of LWE Co., Ltd.
Other Gemstone Recommendation