Aquamarine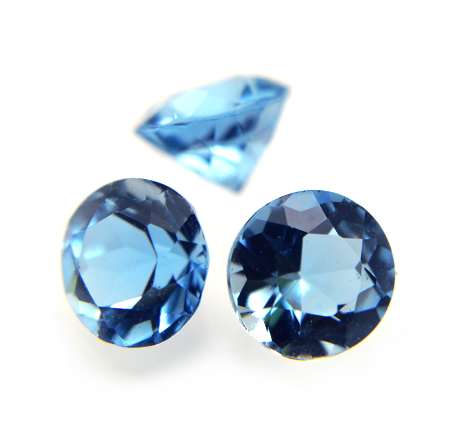 Love and Relationships

[1]

Facilitate communication


[2]

Build a bright relationship


[3]

Improve luck in marriage


[4]

Inspire affection


[5]

Make it up

Money and Business

[1]

Give courage


[2]

Encourage calm judgement


[3]

Get a sense of fulfillment


[4]

Purify negative energy


[5]

Protect against stress

Other Energy

[1]

Lift your self-esteem


[2]

Balance emotions


[3]

Survive trauma


[4]

Turn positive


[5]

Raise the level of the soul

The meaning of Aquamarine is communication. The gemstone gives its owner courage and confidence and helps smooth communication. Aquamarine is known as a gemstone, which is blessed by God and it helps its owner to attract supports from many sources.
---
The meaning of Aquamarine also includes emotional stability. If you tend to be emotionally unstable or if you want to release stress, Aquamarine will help you. It is also good for release of trauma in the past. It is believed that Aquamarine calms its owner and return to his/her original unstressed state. If you want to feel positive or brighten your spirit, Aquamarine is for you.
---
Aquamarine symbolizes water of the sea. The beautiful clear Aquamarine is very popular around the world. Transparent and bright Aquamarine is treated as a fine jewelry. High quality Aquamarine can be transacted at higher prices than diamond.
---
The color range of Aquamarine is from milky white to dark blue. The bright color is more popular and more expensive. The transparent blue Aquamarine is said to have strong effects. The demand keeps increasing, so does the value of Aquamarine. If you are looking for a powerful Aquamarine, obtain it before it gets depleted.
---
Aquamarine has been cherished because of its wonderful properties and effects. It is said that Aquamarine can help its owner to improve his/her spiritual level. If you want to gain a true strength and satisfaction, try Aquamarine.
---
Aquamarine is a wonderful healing stone. Negative energies are accumulated in us unconsciously. It has been said that Aquamarine can detect the negative energies and restore energy balance. The gentle energy of Aquamarine can organize the energy flow and helps its owner to be calm. If you want to be considerate and restore loving feelings, Aquamarine is for you.
---
Aquamarine is also called Beryl. Specialized gemstone shops know Blue Beryl. (If the shop does not know Blue Beryl, avoid the shop.) Beryl has varied colors such as pale blue, green, yellow, pink and transparent. Depending on the color and constituents, the name might be changed. Emerald, the green beryl and Morganite, the pink beryl are popular stones. Heliodor, the yellow beryl and Goshenite, the transparent beryl are also popular. All of these stones have powerful properties. Thus, you can see Aquamarine has such wonderful meanings and effects.
Chakra Chart of Aquamarine
9th Heaven Chakra
[God]

8th Air Chakra
[Cloud]

7th Crown Chakra
[Soul]

6th Third Eye Chakra
[Wisdom]

Aquamarine
[Voice] Expression

4th Heart Chakra
[Love]

3rd Solar Plexus Chakra
[Light]

2nd Sacral Chakra
[Guts]

1st Root Chakra
[Life]

0th Earth Chakra
[Person]
Aquamarine Data
Chemical formula
Al2Be3[Si6O18]
Mohs scale
7.5-8
Specific gravity
2.63-2.83
Production
Brazil
Pakistan
Madagascar
Combination

+ Amethyst
Convey your feelings to others
Author Hayasaka Yoshino

Hayasaka Yoshino is a stone healer that usually works in Tokyo area, Japan. Yoshino is also famous as a fortune teller and seen over 10,000 people. "Fortune-telling counseling", which finds out the best gemstone for the client, received a high reputation. Representative director of LWE Co., Ltd.
Other Gemstone Recommendation