Tourmaline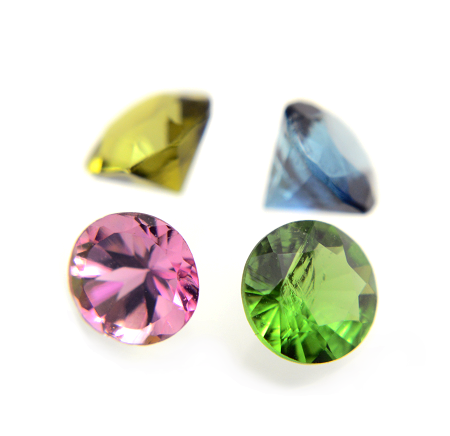 Tourmaline has meaning and properties of enhancing its owner's insight. This gemstone would help you grab a chance without missing it. You would be able to have more happiness by using it well. Tourmaline is also used to sense people's feelings. If it senses goodwill, it would create a chance to make it good relationship. If it senses malevolence, it will become an amulet to get rid of evil.
---
Tourmaline has meaning and properties of filling energy to its owner. The electric energy inside would fill up lacked energy. Please use it when you need to have strong mentality. It is a gemstone that can let you perform your best at an important situation.
---
Tourmaline has meaning and properties of enhancing its owner's creativity. From old days, this gemstone has been supported by artists and writers. It would fill energy to your whole body and help you create a work that has a big impact. Please try the power of Tourmaline if you want to succeed in a creative field.
---
Tourmaline is a gemstone that is used to become spiritually enlightened. It will pull up your conscious level and arrange for you to receive messages from the heavens. It would let you strongly recognize why you are here and what you need to do. This gemstone will lead you to achieve happiness and reach the future you hope.
---
Tourmaline is a gemstone that has many color variations. The rareness and the value will differ by its color. The popular ones are green, pink, yellow, blue, and black. High-quality ones have beautiful color and high-transparency. The more beautiful ones are more expensive, so it would be better to check the market price before you buy.
---
If you collect all seven colors of Tourmaline, purple, indigo, blue, green, yellow, orange, and red, it is told that a miracle will happen. It would be good to collect all colors if Tourmaline fits you well. It is also famous as a birthstone of October. This gemstone is a popular one for birthday presents, too.
---
Tourmaline has meaning and properties of enhancing the power to try. It would get rid of fear or anxiety for failure and create a bright future. If you tend to have hesitation in your mind, the energy of Tourmaline will be effective. By reducing extra pause, it would create a lot more happiness. Tourmaline is good for people who want to start a new business. It is also useful when you want energy to have good results in tests or sports games.
Chakra Chart of Tourmaline
White Tourmaline
[God] Creativity

Gray Tourmaline
[Cloud] Application

Purple Tourmaline
[Soul] Intuition

Blue Tourmaline
[Wisdom] Thinking Ability

Blue Tourmaline
[Voice] Expression

Green Tourmaline
[Love] Tolerance

Yellow Tourmaline
[Light] Productivity

Orange Tourmaline
[Guts] Persistence

Red Tourmaline
[Life] Life Energy

Black Tourmaline
[Person] Will Power
Author Hayasaka Yoshino

Hayasaka Yoshino is a stone healer that usually works in Tokyo area, Japan. Yoshino is also famous as a fortune teller and seen over 10,000 people. "Fortune-telling counseling", which finds out the best gemstone for the client, received a high reputation. Representative director of LWE Co., Ltd.
Other Gemstone Recommendation