Chrysoberyl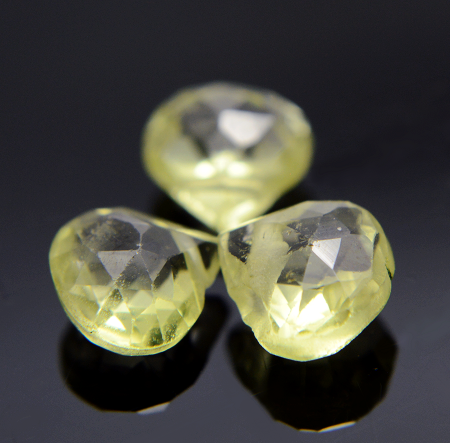 Love and Relationships

[1]

Enhance love energy


[2]

Increase charms


[3]

Develop relationships


[4]

Boost self-confidence


[5]

Regain a compassionate mind

Money and Business

[1]

Improve charisma


[2]

Facilitate communication


[3]

Solve problems


[4]

Foster personality and talent


[5]

Increase execution power

Other Energy

[1]

Talisman against evil


[2]

Give your heart some relaxation


[3]

Increase creativity


[4]

Identify the truth


[5]

Supports a life change

Chrysobery has been used as a talisman to protect from evil spirits since ancient times. This gemstone has been said to guard its owner against misfortune due to its positive energy. Chrysobery has very powerful positive properties and changes negative energy into positive energy. It is also used when you want to be positive. The meanings of Chrysobery are self-confidence and creating the future. Chrysobery is useful to examine and solve the current issues.
---
Chrysobery also strengthens its owner's kindness and consideration. The meaning of Chrysobery is generosity. If you want to recharge your loving energy, try Chrysobery. The gemstone makes a room for you and helps you to deal with issues cooly. Chrysobery is recommended for those who get nervous when socializing and communicating.
---
Chrysobery holds energy from the sun in it. The raw stone appears yellow to green and is believed to be full of light energy. The transparent type seems to have sunlight in it. The meaning of Chrysobery includes also performance or execution. The powerful energy of this gemstone helps you to execute what you want. Its light energy is said to nurture your talents and personality.
---
The meaning of Chrysobery includes also charisma due to its symbol of the one and only Sun. This gemstone helps you to be on the cutting edge in business and to move straight ahead. Chrysobery is also symbolized as abundance and creation. This gemstone is widely supported by management and the people in power.
---
Its light energy of Chrysobery is also used both to play to win and to play not to lose. If you need positive power, this gemstone acts as a powerful driving force. If you want to detoxify negative energy, its light purifies you. Due to its versatile properties, Chrysobery comes in handy when you keep it. This gemstone is widely used from gemstone beginners to experienced users.
---
Chrysobery has some special types. "Chrysobery Cat's Eye" is one of the rare types and shines like the feline eyes in its crystal. Cat's Eye strengthens your observation to see through the truth of things. This gemstone has a stronger effect as a talisman and also develops your insight. Another rare type is "Alexandrite". This gemstone displays a color change indoors and outdoors. Alexandrite is a mystical gemstone and changes its color from red to green. This gemstone is known as a powerful gemstone to revolutionize your life.
---
Chrysobery is categorized as rare stones and the availability is limited. The availability for the rare types such as Cat's Eye and Alexandrite are even more limited. Since its price is high, research the market price first before purchase. The stones sold cheaply might be fake or artificial stones. Though its price is high, it is safe to purchase it at the market price.
Chakra Chart of Chrysoberyl
9th Heaven Chakra
[God]

8th Air Chakra
[Cloud]

7th Crown Chakra
[Soul]

6th Third Eye Chakra
[Wisdom]

5th Throat Chakra
[Voice]

Green Chrysoberyl
[Love] Tolerance

Yellow Chrysoberyl
[Light] Productivity

2nd Sacral Chakra
[Guts]

1st Root Chakra
[Life]

0th Earth Chakra
[Person]
Chrysoberyl Data
Chemical formula
Al2BeO4
Mohs scale
8.5
Specific gravity
3.68-3.73
Production
Brazil
Sri Lanka
India
Author Hayasaka Yoshino

Hayasaka Yoshino is a stone healer that usually works in Tokyo area, Japan. Yoshino is also famous as a fortune teller and seen over 10,000 people. "Fortune-telling counseling", which finds out the best gemstone for the client, received a high reputation. Representative director of LWE Co., Ltd.
Other Gemstone Recommendation