Emerald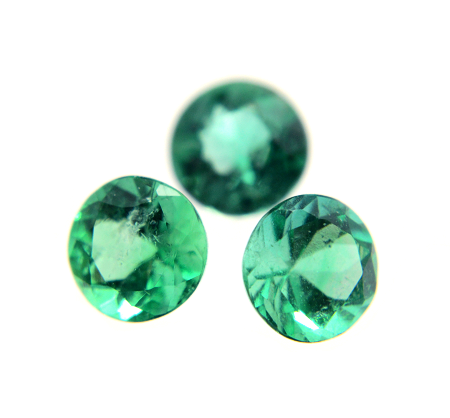 Love and Relationships

[1]

Deepen mutual affection


[2]

Get back a positive attitude


[3]

Create a trustworthy relationship


[4]

Have a long relationship another


[5]

Fulfill a love affair

Money and Business

[1]

Expand business


[2]

Wake up latent talent


[3]

Support goal achievement


[4]

Overcome problems


[5]

Improve execution power

Other Energy

[1]

Harmonize energy


[2]

Get back an innocent heart


[3]

Become positive


[4]

Improve confidence


[5]

Activate the energy

Emerald is a gemstone that has a meaning of energy harmonization. This gemstone purifies the mind of the owner. It has been used for a long time in history, so it is considered as an important gemstone. Emerald also appears in the Old Testament B.C.
---
The special beautiful green of emerald is believed that it activates the love energy. Emerald will fulfill the owner with love. It is a gemstone that relieves negative feelings and puts you back in the right position. People can have more happiness by having natural energy in their body. It will help you feel positive and relaxed. Emerald also has the meaning of success and wealth. Positive energy will be your power to overcome problems and lead you to a success in business. If you have a dream or a goal to achieve, Emerald would be your gemstone.
---
The green color of Emerald is a symbol of trees and plants. Nature is full of green energy. That is why Emerald has the meaning of relaxation and harmony. This gemstone has a great healing power. It helps the owner to have natural energy and be at the best condition.
---
Emerald is a gemstone that activates owner's mind and soul. It helps you open up your mind. When you want to make things in reality or strengthen your love, this is the right gemstone for you. Emerald has many meanings related to love. It is often used for engagement rings. Emerald is one of the best gemstones to build a great love relationship. It gives you the best power that you need. Please use it when you are not confident or when you want to wake up your talent.
---
High quality Emerald is very valuable and it is well known as jewelry. There are many kinds of Emerald ranging from pale green to deep green. Clear deep Emerald is the best of all. Since it is known as jewelry, it is more expensive than others. However, you may not get it even if you have money. It is a very valuable gemstone. Don't compromise with it. High quality Emerald would be bought quickly. If you see a good Emerald, it is a destiny.
Chakra Chart of Emerald
9th Heaven Chakra
[God]

8th Air Chakra
[Cloud]

7th Crown Chakra
[Soul]

6th Third Eye Chakra
[Wisdom]

5th Throat Chakra
[Voice]

Emerald
[Love] Tolerance

3rd Solar Plexus Chakra
[Light]

2nd Sacral Chakra
[Guts]

1st Root Chakra
[Life]

0th Earth Chakra
[Person]
Emerald Data
Chemical formula
Al2Be3[Si6O18]
Mohs scale
7.5-8
Specific gravity
2.68-2.78
Production
Colombia
Afghanistan
Russia
Combination
Author Hayasaka Yoshino

Hayasaka Yoshino is a stone healer that usually works in Tokyo area, Japan. Yoshino is also famous as a fortune teller and seen over 10,000 people. "Fortune-telling counseling", which finds out the best gemstone for the client, received a high reputation. Representative director of LWE Co., Ltd.
Other Gemstone Recommendation