Jet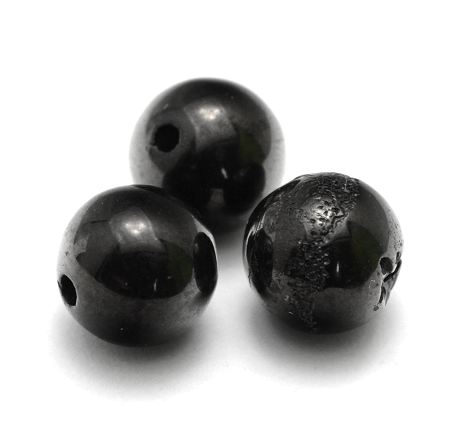 Love and Relationships

[1]

Find true love


[2]

Get a sincere partner


[3]

Make a deal success


[4]

Make a lasting relationship


[5]

Heal past wounds

Money and Business

[1]

Increase concentration


[2]

Improvement of work efficiency


[3]

Release the tension of the heart


[4]

Defy expectations of another


[5]

Do not miss the opportunity

Other Energy

[1]

Talisman against evil


[2]

Urge independence


[3]

Enhance vitality


[4]

Improve intuition


[5]

Not be influenced by evil

Jet is a gemstone that has a meaning and properties of protecting you from evil. From the old days, it has been worn as a holy gemstone that can protect the owner's soul. It will protect you from all kinds of negative energy. Especially, its power is effective for keeping you away from mental stress. This gemstone is good for people who are easily influenced from others.
---
Jet has a meaning and properties of improving your concentration. It can keep you out from needless information and let you focus on things well. This gemstone will be good for people who need to concentrate a lot at work. Jet is loved by people like craftsmen who have to work accurately, or surgeons who can't make a mistake at work. It is also good for increasing work efficiency.
---
Jet is a gemstone that has a meaning and properties of healing suffering in the past. It can help you relieve all the sadness and anxiety you had before. From the old days, it was worn when people mourn for the dead. Jet can give you energy for moving on to the future. This gemstone is useful when you want to change your feelings.
---
Jet has a meaning and properties of enhancing your intuition. People have believed that it has the power to predict the near future. This gemstone is used when you want to know any crises or chances around you. It is also nice to have when you want to success in strategy. Please try the meaning and properties of Jet if you want to be good at dealing with people. You may be able to surprise people during a negotiation.
---
Jet is a "fossil of a tree." It is a natural crystal that was hardened in a long time. The strong energy of the tree in the past is condensed in this gemstone. Usually, people wear it as a bracelet or a necklace. It will be very beautiful when you polish the surface of the gemstone. There are not many Jets on the market. Only a few stores sell it, so you might have to be patient to find one. If you can't find Jet, it could be easier to just order it.
---
Jet is a gemstone that has a meaning and properties of strengthening the owner's will. It would help you build strong mind that won't fall into temptation. This gemstone would keep your mind clear and stop you going to the bad. It is useful when you want to brace yourself up. Jet also has a meaning and properties of helping the owner become independent. This gemstone would support you to overcome fear and anxiety, and live independently. It is good to have when you want to develop yourself.
Chakra Chart of Jet
9th Heaven Chakra
[God]

8th Air Chakra
[Cloud]

7th Crown Chakra
[Soul]

6th Third Eye Chakra
[Wisdom]

5th Throat Chakra
[Voice]

4th Heart Chakra
[Love]

3rd Solar Plexus Chakra
[Light]

2nd Sacral Chakra
[Guts]

1st Root Chakra
[Life]

Jet
[Person] Will Power
Jet Data
Chemical formula
C
Mohs scale
2.5-4.0
Specific gravity
1.30-1.35
Production
United Kingdom
Spain
France
Combination

+ Black Onyx
Build a life that is not influenced by people
Author Hayasaka Yoshino

Hayasaka Yoshino is a stone healer that usually works in Tokyo area, Japan. Yoshino is also famous as a fortune teller and seen over 10,000 people. "Fortune-telling counseling", which finds out the best gemstone for the client, received a high reputation. Representative director of LWE Co., Ltd.
Other Gemstone Recommendation