Petrified Wood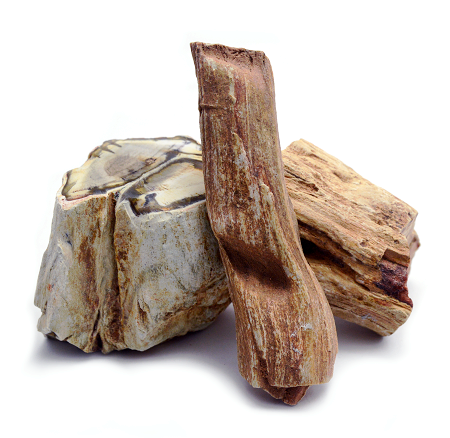 Love and Relationships

[1]

Enhance mutual affection


[2]

Get a sincere partner


[3]

Raise relationships smoothly


[4]

Make the mind tolerant


[5]

Survive trauma

Money and Business

[1]

Stick tenaciously till the end


[2]

Break through the problem


[3]

Improve energy


[4]

Gain the necessary power to achieve a goal


[5]

Increase endurance

Other Energy

[1]

Improve the flow of luck


[2]

Enhance energy circulation


[3]

Increase life energy


[4]

Improve bad habits


[5]

Release tension

Petrified Wood has a meaning and properties of improving energy flow. This gemstone has been valued to remove sluggishness. It is also used to improve the flow of luck. Petrified Wood would get rid of your needless energy in your body. It is a useful gemstone when you want to ease negative feelings. Instead, it would help you to be in a good condition to get positive energy more.
---
Petrified Wood is a fossil of wood. It has the energy of ancient trees. Petrified Wood has a meaning and properties of increasing the owner's vitality. It is a good gemstone when you want to have power to achieve goals. It would give you the energy to live through your life.
---
Petrified Wood is a gemstone that has a meaning and properties of strengthening mental power. People believed that it would help you have thick and straight mind just like a tree. It is also known for improving patience to endure many kinds of damage. When you want to stick to things more or improve your staying power, this is the good one to have. It would lead you to a great success by not giving up so easily. Petrified Wood is very popular gemstone among athletes and craftspeople. If you need to continue things for a long time, please try the meaning and properties of Petrified Wood.
---
By using Petrified Wood, we may be able to access the past, just like tracing the annual rings. It is a gemstone with a meaning and properties of considering yourself in the past. When you have bad habits or traumas that you want to improve, this is a good gemstone to use. It would heal your energy in the past and get you back in the right position. Petrified Wood can help you arrange the basis to take a step forward. This is a great gemstone if you want to have a bright future.
---
There are not many stores which have Petrified Wood. This gemstone is pretty rare, so please be patient if you want one. Tree is one of the elements of Wu Xing (water, tree, metal, fire, and earth). If the energy of tree is important for you, please try having Petrified Wood.
---
Even though there isn't much Petrified Wood on the market, it is highly demanded. It is also good for people who are related to forests and trees. Lumber shop workers and forest industry workers have loved it. It is recommended for people who love nature, too. Petrified Wood is usually sold in bracelets. There are not that many, but tree-shaped gemstone ore is also very popular.
Chakra Chart of Petrified Wood
9th Heaven Chakra
[God]

8th Air Chakra
[Cloud]

7th Crown Chakra
[Soul]

6th Third Eye Chakra
[Wisdom]

5th Throat Chakra
[Voice]

4th Heart Chakra
[Love]

3rd Solar Plexus Chakra
[Light]

Petrified Wood
[Guts] execution power

1st Root Chakra
[Life]

0th Earth Chakra
[Person]
Petrified Wood Data
Chemical formula
SiO2
Mohs scale
6-7
Production
United States
Brazil
Argentina
Combination

+ Tiger's Eye
Grab a victory through an indomitable spirit
Author Hayasaka Yoshino

Hayasaka Yoshino is a stone healer that usually works in Tokyo area, Japan. Yoshino is also famous as a fortune teller and seen over 10,000 people. "Fortune-telling counseling", which finds out the best gemstone for the client, received a high reputation. Representative director of LWE Co., Ltd.
Other Gemstone Recommendation