Flint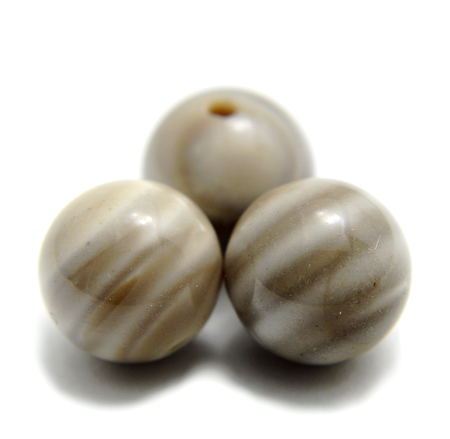 Love and Relationships

[1]

Capture someone in your mind


[2]

Stabilize relationships


[3]

Accept each other


[4]

Grab the opportunity of a love affair


[5]

Love yourself rightly

Money and Business

[1]

Increase work efficiency


[2]

Perform well when it counts


[3]

Improve understanding


[4]

Avoid problems


[5]

Give the courage to challenge

Other Energy

[1]

Make a positive feeling


[2]

Resolve complexity


[3]

Increase your ability to survive


[4]

Increase intuition


[5]

Talisman against evil

Flint is a gemstone that has a meaning and properties of giving courage to the owner. It is told that people can evaluate themselves properly and be more self-confident. You can have great power to become a pioneer. Flint is good to use when you want to feel more positive. It is a gemstone that is just like a cluster of positive energy.
---
Flint can get rid of the owner's complex. Its meaning can reduce mental stress by relieving the sense of inferiority. This gemstone is good for raising your self-esteem. It is also useful when you get too nervous in front of people. If you want to reconsider yourself, this is the best gemstone for you.
---
Flint is a gemstone that has a meaning of becoming rational. It is also known as a gemstone to strengthen your intelligence. Flint can cut off excessive or incorrect information. You can reach to the answer by making your mind clear. This gemstone is used when you want to take the shortest route to success. If your time is very valuable, try using the meaning of Flint. It is also good when you want to understand things well.
---
Flint is believed that it has a meaning and power to drive away evil spirits. This gemstone can protect the owner from negative energy like anxiety or fear. It is used when people are more likely to get jealous or angry. Flint would suspect unfavorable energy and suggest how you can avoid it. This gemstone is good when you want to settle conflicts quickly. It can lead you to a new world that has very little negative energy.
---
Flint is believed as a gemstone that the power of fairies would dwell. Still many people love this gemstone to get the divine protection. It was used for arrowheads or lighting a fire in the ancient times. This is a special gemstone for receiving the intelligence and the power to live life. It is also told that the chance of success in hunting will increase when people make weapons from Flint. You may increase your survival skills to live through your life.
---
Flint has a meaning and properties of enhancing the owner's intuitive power. It has a power to catch invisible energy. This gemstone is useful when you want to get ideas or information for success. Flint is a gemstone that would help you choose the right way intuitively by its meaning. It is used when you have to make a decision without right answers or do something you need luck for it. If you have difficulty on making decisions, Flint is the right one for you.
Chakra Chart of Flint
9th Heaven Chakra
[God]

8th Air Chakra
[Cloud]

7th Crown Chakra
[Soul]

6th Third Eye Chakra
[Wisdom]

5th Throat Chakra
[Voice]

4th Heart Chakra
[Love]

3rd Solar Plexus Chakra
[Light]

Flint
[Guts] execution power

1st Root Chakra
[Life]

0th Earth Chakra
[Person]
Combination

+ Howlite
Wake up with a living instinct

+ Jade
Cast aside your various kinds of doubts
Author Hayasaka Yoshino

Hayasaka Yoshino is a stone healer that usually works in Tokyo area, Japan. Yoshino is also famous as a fortune teller and seen over 10,000 people. "Fortune-telling counseling", which finds out the best gemstone for the client, received a high reputation. Representative director of LWE Co., Ltd.
Other Gemstone Recommendation