Bloodstone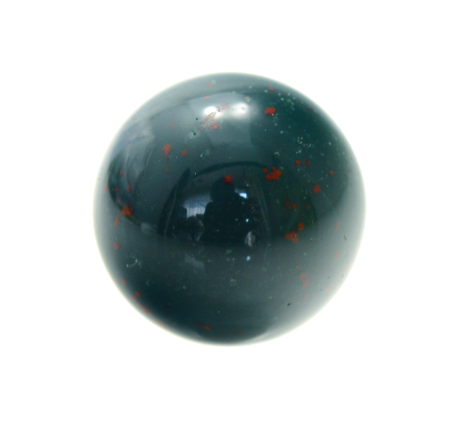 Love and Relationships

[1]

Advance a relationship


[2]

Sincere love


[3]

Understand another deeply


[4]

Find a compatible partner


[5]

Recover a believing heart

Money and Business

[1]

Give courage


[2]

Extract latent potential


[3]

Increase mental strength


[4]

Survive in the battle


[5]

Make your feelings obedient

Other Energy

[1]

Go back to being yourself


[2]

Sharpen the sensibility


[3]

Relieve anxiety


[4]

Enhance your decisions


[5]

Break through the problem

The meaning of Bloodstone is courage and strength. Bloodstone is a best gemstone if you want to recover your true self. It brings out your innate abilities and recovers your original energy. Bloodstone helps you to sharpen your sensitivity and will power.
---
Bloodstone is one of the most powerful gemstones. If you need inner strength or you want to be rewarded for your efforts, try Bloodstone. Its powerful energy is useful to strengthen your mental strength. If you want to live strong, Bloodstone is for you. It is also effective for the people who have worries or want to build self-confidence. If you are indecisive, the gemstone can help you. There are full of benefits in Bloodstone to strengthen you overall.
---
Bloodstone is also called "Heliptrope". It is the same gemstone as Bloodstone when you find it at stores or search it on the Internet. The gemstone is also popular as a talisman to boost self-esteem. Bloodstone has been said to increase self-esteem and to give power to overcome various obstacles. The gemstone also detects a trouble in advance and avoids it promptly.
---
Bloodstone is generally green color. Red color is added to the base green color and gives a mystical speckled pattern to the stone. The red version is called Red Jasper. The distinct pattern symbolizes "blood" and folklore on Red Jasper is kept around the world. Bloodstone is said to have sacred blood, which gives its powerful meaning and effectiveness.
---
Sacred blood is interpreted as blood of Jesus Christ in many countries. The gemstone is popular as a noble and sacred gemstone. Bloodstone awakens your inner strength. The gemstone has been believed to awaken honesty, sincerity and power to live on. Bloodstone has plenty of meanings and benefits to support your life.
---
With lots of folklore, Bloodstone has been cherished as a magical stone since ancient times. It is also said that Bloodstone can make you hear a divine message. It is said that the people who hear the message can get information on success in his/her life. Bloodstone is also called "a stone of divine messages".
---
If you have a fear or anxiety in your life, try wearing Bloodstone to experience its benefits. Its powerful energy supports your life.
Chakra Chart of Bloodstone
9th Heaven Chakra
[God]

8th Air Chakra
[Cloud]

7th Crown Chakra
[Soul]

6th Third Eye Chakra
[Wisdom]

5th Throat Chakra
[Voice]

Bloodstone
[Love] Tolerance

3rd Solar Plexus Chakra
[Light]

2nd Sacral Chakra
[Guts]

1st Root Chakra
[Life]

0th Earth Chakra
[Person]
Bloodstone Data
Chemical formula
SiO2
Mohs scale
7
Specific gravity
2.58-2.91
Production
India
Russia
Scotland
Combination
Author Hayasaka Yoshino

Hayasaka Yoshino is a stone healer that usually works in Tokyo area, Japan. Yoshino is also famous as a fortune teller and seen over 10,000 people. "Fortune-telling counseling", which finds out the best gemstone for the client, received a high reputation. Representative director of LWE Co., Ltd.
Other Gemstone Recommendation