Black Coral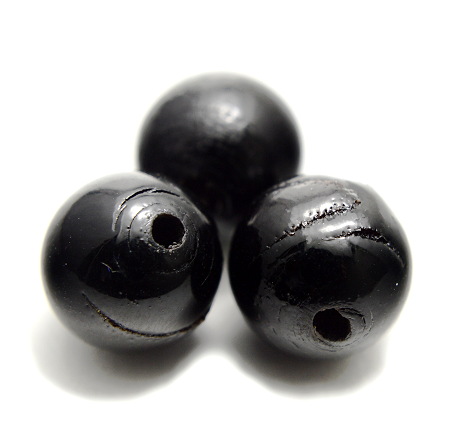 Love and Relationships

[1]

Attract a good match


[2]

Improve bargaining


[3]

Have confidence in yourself


[4]

Solve the problem of love


[5]

Regain affection

Money and Business

[1]

Acquire the knowledge for success


[2]

Extract latent potential


[3]

Rebuild the current situation


[4]

Make dreams come true


[5]

Overcome adversity

Other Energy

[1]

Heal energy


[2]

Enhancement of spirit


[3]

Enhance living vitality


[4]

Talisman against evil


[5]

Make a feeling positive

The meaning of Black Coral is energy circulation. Black Coral gemstone is created by abundant ocean. The stone circulates your energy just like water circulates in the ocean. Black Coral is a powerful healing gemstone. The sensitive subtle energy of Black Coral heals you.
---
The meaning of Black Coral also includes energy balancing. It has been believed that Black Coral changes negative energies such as anxiety and sorrow into positive energies. The gemstone is popular as a talisman to protect you from being stuck in negativity. Black Coral is processed and used as a bracelet or a necklace. If you want to wear it as a talisman, try wearing it as jewelry.
---
Coral has a wide range of colors. There are red, orange, brown and white types beside with Black Coral. Choose the color according to your preference because the meaning and benefits are different from each other. Black Coral gemstone is not widely available. The supply is limited. Try multiple gemstone shops.
---
The meaning of Black Coral is regeneration. The corals are a source of vitality since these corals are raised in the ocean known as a soup of life. Black Coral gives energy to your weakened heart and spirit and restores your inner strength. If you want to reorganize and overcome adversity, try using Black Coral. It is also useful if you simply seek vitality.
---
Black Coral is believed to give many sorts of knowledge to its owner. Corals were born approximately 500 million years ago. Corals symbolize survival because the corals have been evolving since then.? Ancient wisdoms are condensed in Black Coral gemstone. If you seek wisdom for success or want to survive in a competitive environment, try using Black Coral.
---
The meaning of Black Coral also includes inner strength. The black color remains black, so the gemstone symbolizes strength. The ocean means unconsciousness, so Black Coral is best to strengthen your inner strength. It is also used to build self-confidence. The gemstone suppresses your emotional instability and balances your feelings.
---
Black Coral brings out your potentials. That means Black Coral gemstone uncovers your hidden potentials. If you also want to express your hidden wishes and feelings, try using Black Coral. Black Coral helps you to understand your hidden energy and to move forward. If you want to check your potentials or have dreams, try using Black Coral.
Chakra Chart of Black Coral
9th Heaven Chakra
[God]

8th Air Chakra
[Cloud]

7th Crown Chakra
[Soul]

6th Third Eye Chakra
[Wisdom]

5th Throat Chakra
[Voice]

4th Heart Chakra
[Love]

3rd Solar Plexus Chakra
[Light]

2nd Sacral Chakra
[Guts]

1st Root Chakra
[Life]

Black Coral
[Person] Will Power
| | |
| --- | --- |
| | Black Coral Data |
| Mohs scale | 4 |
| Specific gravity | 1.25-1.34 |
| Production | Micronesia |
Combination

+ Morion
Protect yourself from enemies
Author Hayasaka Yoshino

Hayasaka Yoshino is a stone healer that usually works in Tokyo area, Japan. Yoshino is also famous as a fortune teller and seen over 10,000 people. "Fortune-telling counseling", which finds out the best gemstone for the client, received a high reputation. Representative director of LWE Co., Ltd.
Other Gemstone Recommendation