Blue Opal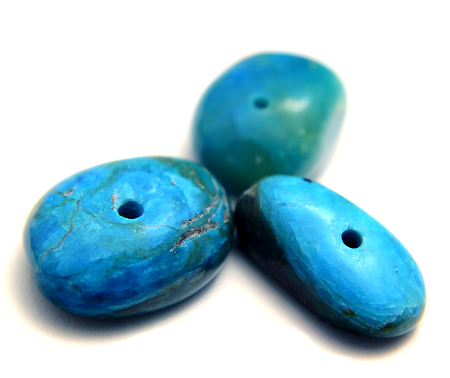 Love and Relationships

[1]

Detect a good match


[2]

Success of bargaining


[3]

Be cherished from a partner


[4]

Improve a relationship


[5]

Increase family luck

Money and Business

[1]

Extract unique ideas


[2]

Get the shape of the idea


[3]

Increase insight


[4]

Build a trusting relationship


[5]

Manage people well

Other Energy

[1]

Take back confidence


[2]

Enrich sensitivity


[3]

Change feelings


[4]

Take you into peace


[5]

Overcome the problem

The meaning of Blue Opal is spiritual healing. It has been cherished as a great healing gemstone. It is said to release tension and to bring peacefulness. It is recommended for the people who tend to have stress and worries. Blue Opal can release any kinds of stress.
---
The meaning of Blue Opal also includes smooth communication. The gemstone is effective for all kinds of communication with family, romantic partners and friends. It is used to maintain good relationships with people around you. It is also useful to strengthen trust and bonds.
---
Blue Opal is believed to increase self-confidence. The gemstone can help the trauma as a source of inferiority complex. By unleashing your inner darkness, the gemstone can improve energy flow in you. Use this gemstone when you want to embrace yourself or release the self-hatred.
---
Opal color ranges in variety from white, green, yellow, pink and black. Blue Opal is precious and said to have its special meanings and benefits. The supply of Blue Opal is limited and transacted at higher prices. You need ample time and budget in order to obtain Blue Opal in good quality. Try looking for multiple specialty gemstone shops if you want it.
---
The meaning of Blue Opal also includes insight. It has been used to observe people keenly. Understanding what people think and feel is said to improve smooth communication. The gemstone is also effective to find out the potentials or talents in people. It is recommended to use for managers and leaders.
---
The meaning of Blue Opal also includes embodiment. The gemstone can improve your sensitivity and executive ability. It is also recommended for those of you who want to nourish your originality. Blue Opal can help you to take your innovative ideas to market. It is also used to attract attention by unique ideas.
---
Blue Opal is said to give courage to its owner. It has been said to purify the negative feelings such as anxiety and fear and to give power to move on. If you are stuck and you cannot move, try wearing Blue Opal. Blue Opal can clear your feelings and thoughts and give you power to take a step forward.
Chakra Chart of Blue Opal
9th Heaven Chakra
[God]

8th Air Chakra
[Cloud]

7th Crown Chakra
[Soul]

Blue Opal
[Wisdom] Thinking Ability

Blue Opal
[Voice] Expression

4th Heart Chakra
[Love]

3rd Solar Plexus Chakra
[Light]

2nd Sacral Chakra
[Guts]

1st Root Chakra
[Life]

0th Earth Chakra
[Person]
Blue Opal Data
Chemical formula
SiO2 nH2O
Mohs scale
5.5-6.5
Specific gravity
1.99-2.25
Production
Australia
Mexico
Slovak Republic
Combination
Author Hayasaka Yoshino

Hayasaka Yoshino is a stone healer that usually works in Tokyo area, Japan. Yoshino is also famous as a fortune teller and seen over 10,000 people. "Fortune-telling counseling", which finds out the best gemstone for the client, received a high reputation. Representative director of LWE Co., Ltd.
Other Gemstone Recommendation