Green Opal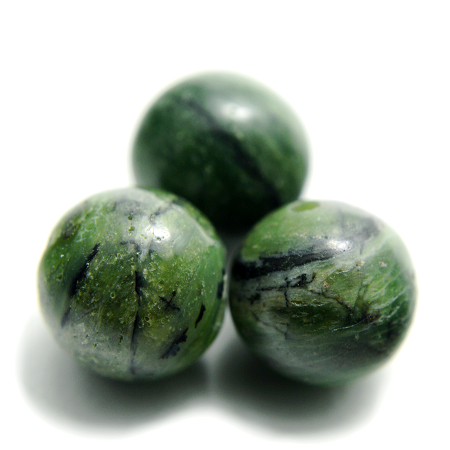 Love and Relationships

[1]

Building a cozy relationship


[2]

Become positive for romance


[3]

Overcome the past


[4]

Attract a good match


[5]

Take back a smile

Money and Business

[1]

Implement the image


[2]

Think flexibly


[3]

Respond to sudden change


[4]

Increase the necessary knowledge


[5]

Increase creativity

Other Energy

[1]

Invite an opportunity


[2]

Break a fixed concept


[3]

Stabilize emotions


[4]

Receive revelation from heaven


[5]

Get the power to look ahead

Green Opal has a meaning and properties of enhancing owner's creativity. It has been loved as a gemstone that actualizes imagination. This gemstone is useful when you want to have some inspiration. You would be able to get a brand new idea that breaks stereotypes. It is also good to use when you want to make your mind flexible.
---
Green Opal has a meaning and properties of sensing invisible energy. There is sacred energy inside and you would be able to receive a message from the heaven. You can have more chances by noticing things that you usually miss. Green Opal is also known as a gemstone that can let the owner see a precognitive dream. You would be able to quickly sense the changes that are going to happen. If you want to have foresight, please try the meaning and the effect of Green Opal.
---
Green Opal is a gemstone that has water inside. The holy energy of water would heal the owner gently. Water is a symbol of emotion and spiritual nature. Green Opal can harmonize owner's emotional energy. It is good to use when you want to limit the ups and downs of your feelings or when you want to get honest feelings back. This is a good gemstone when you want to balance love or motivation for work.
---
Green Opal has a meaning and properties of amplifying the owner's energy. The water energy inside would let the owner feel better. It would give the soul water and nutrition to grow a lot. This gemstone is used when you want to overcome the past or want the power to cope with changes. Green Opal is a gemstone for making your future rich.
---
There are several colors of Opal. White Opal and Pink Opal are the famous ones. The meanings and effects will change by its color, so please choose the best Opal for you. Green Opal is a rare gemstone and there are not many in the market. If you can't find Green Opal, please get colorful Opal instead. The price might be expensive due to its rareness. Please check the market price carefully if you need one.
---
Green Opal is known as a gemstone with the power of fairies. People believed that they can have a chance or information for a success. Please try the meanings and the effects of Green Opal if you want to have good luck or get out from a difficult situation. It would help you to change your fate.
Chakra Chart of Green Opal
9th Heaven Chakra
[God]

8th Air Chakra
[Cloud]

7th Crown Chakra
[Soul]

6th Third Eye Chakra
[Wisdom]

5th Throat Chakra
[Voice]

Green Opal
[Love] Tolerance

3rd Solar Plexus Chakra
[Light]

2nd Sacral Chakra
[Guts]

1st Root Chakra
[Life]

0th Earth Chakra
[Person]
Combination

+ Lapis Lazuli
Hold success with the method that matches the times

+ Kyanite
Find a clue to problem solving
Other Gemstone Recommendation