Yellow Opal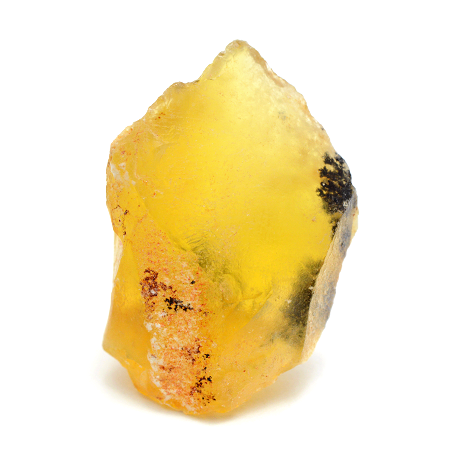 Love and Relationships

[1]

Get a sense of unity


[2]

Interact actively


[3]

Draw out charm


[4]

Build a bright relationship


[5]

Find a gentle partner

Money and Business

[1]

Awake dormant possibilities


[2]

Grab a new chance


[3]

Broaden the field of view


[4]

Improve your creativity


[5]

Succeed in a new business

Other Energy

[1]

Make thoughts positive


[2]

Help to organize your feelings


[3]

Radiate stress in a good way


[4]

Cast aside your doubts


[5]

Improve the flow of luck

Yellow Opal is a gemstone that can make owner's life comfortable. It is popular as a gemstone with a meaning and properties of bringing in luck. This gemstone would protect you from daily stress and avoid dangers.
---
Yellow Opal is a gemstone that can brighten up owner's feelings. It would give you vitality and energy. This gemstone is good for people who want to get a new chance. It is also useful when you want to restart things or get a fresh start. Bright and positive energy would give you a supportive push forward.
---
Yellow Opal has a meaning and properties of having a broader view of things. It would help you see things multilaterally, not as a point. This gemstone would let you have good imagination and make it into reality. It would create a bright future and gives you the power to make progress towards it. The possibilities inside the owner would come out.
---
Yellow Opal is full of positive power, but its power would actually feel very gentle. It is like a warm gentle breeze in spring. This gemstone has a good balance of strength and kindness. If you want positive feeling and healing at the same time, please try using Yellow Opal.
---
Yellow Opal has a meaning and properties of absorbing owner's energy. If you feel negative, it would absorb it from you. Negative energy would be purified inside the gemstone and gives you back good energy. When you want to grab a chance to get out from a negative cycle, please try using Yellow Opal. It would give you an opportunity for happiness. This gemstone is also good for people who are very tired and need some rest.
---
Yellow Opal can ease sadness and let you recognize the joy of life. Please try the meanings and the effects of Yellow Opal if you want to change tears into a smile. It would let you see the reality of things like a nightmare. This gemstone would support you to face difficulties. It is also good to use when you are almost about to give up your dream or when you want to try for your hope again.
---
The bright energy of Yellow Opal is useful for creation. It is a gemstone with meanings and effects of increasing creativity and opening up a new field. Yellow Opal is better for a bigger field more than smaller field. You would be able to have stronger power when your dream is big.
Chakra Chart of Yellow Opal
9th Heaven Chakra
[God]

8th Air Chakra
[Cloud]

7th Crown Chakra
[Soul]

6th Third Eye Chakra
[Wisdom]

5th Throat Chakra
[Voice]

4th Heart Chakra
[Love]

Yellow Opal
[Light] Productivity

2nd Sacral Chakra
[Guts]

1st Root Chakra
[Life]

0th Earth Chakra
[Person]
Combination

+ Citrine
Do not miss opportunities

+ Jade
Make business a success
Author Hayasaka Yoshino

Hayasaka Yoshino is a stone healer that usually works in Tokyo area, Japan. Yoshino is also famous as a fortune teller and seen over 10,000 people. "Fortune-telling counseling", which finds out the best gemstone for the client, received a high reputation. Representative director of LWE Co., Ltd.
Other Gemstone Recommendation