Common Opal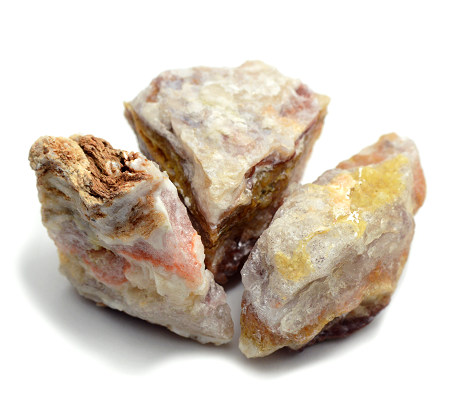 Love and Relationships

[1]

Trust each other


[2]

Be loved by each other


[3]

Understand other's feelings


[4]

Heal a wounded heart


[5]

Increase compassion

Money and Business

[1]

Do not miss opportunities


[2]

Increase aesthetic sense


[3]

See your efforts bear fruit


[4]

Accomplish the goal


[5]

Increase luck with savings

Other Energy

[1]

Make a new start


[2]

Take back a positive heart


[3]

Make a feeling of calm


[4]

Smooth the relationship


[5]

Heal energy

Common Opal is a gemstone with a meaning and effect of enhancing your will power. People have believed its power to give energy that is needed to achieve the goal. It would read the wishes and feelings in your mind and stimulate them. Common Opal is also effective for gaining mental strength. You would be able to get energy to survive in the society.
---
Common Opal is a gemstone with a meaning and effect of increasing productivity. By controlling your laziness and self-conceit, it would let you achieve your goal easier. It is also useful to improve your concentration. This is a good gemstone for all the people involved in creative work. Many famous designers and artists are fond of it.
---
Common Opal is a gemstone with bright and positive energy. From old times, it has been loved as a gemstone that gives joy of life. It can get rid of negative energy such as anxiety or stress. Common Opal is also used to overcome things in the past. It would support you to make a fresh start of your life.
---
Common Opal has a meaning and effect of healing its owner's heart. The positive energy inside can heal hurt feelings. It is known as a great healing gemstone. Not only healing your energy, Common Opal can do maintenance at the same time. It is effective for controlling ups and downs of feelings. It will be useful to prevent mental scars to reoccur.
---
There are Opal with shine inside and without shine. The ones that don't have a shine is called Common Opal. The meanings and the effects will differ, so please choose the one that suits you. Generally, the ones that shine is more popular, but Common Opal is also in demand. Common Opal is low-priced than shiny Opal, and it is much easier to get and give a try. However, this Opal is mainly for experts, so there are only few in the market. Please check the stocks of specialty stores beforehand if you need one.
---
Common Opal has a meaning and effect of bringing in chances and possibilities. It has the power to read things and information that its owner needs. If it is possible to make it true, this gemstone would give you a good chance. You would be able to get a good opportunity to make a bright future. Common Opal is also used to remove obstacles that interrupt you from achieving goals. If you often face problems in life, please try the meanings and the effects of Common Opal. You would be able to get the energy to overcome difficulties.
Chakra Chart of Common Opal
White Common Opal
[God] Creativity

8th Air Chakra
[Cloud]

Purple Common Opal
[Soul] Intuition

Blue Common Opal
[Wisdom] Thinking Ability

Blue Common Opal
[Voice] Expression

Green Common Opal
[Love] Tolerance

Yellow Common Opal
[Light] Productivity

Orange Common Opal
[Guts] Persistence

Red Common Opal
[Life] Life Energy

Black Common Opal
[Person] Will Power
Combination

+ Howlite
Calm the waves of emotion

+ Pearl
Overcome weaknesses
Author Hayasaka Yoshino

Hayasaka Yoshino is a stone healer that usually works in Tokyo area, Japan. Yoshino is also famous as a fortune teller and seen over 10,000 people. "Fortune-telling counseling", which finds out the best gemstone for the client, received a high reputation. Representative director of LWE Co., Ltd.
Other Gemstone Recommendation