Sweet 10 Diamond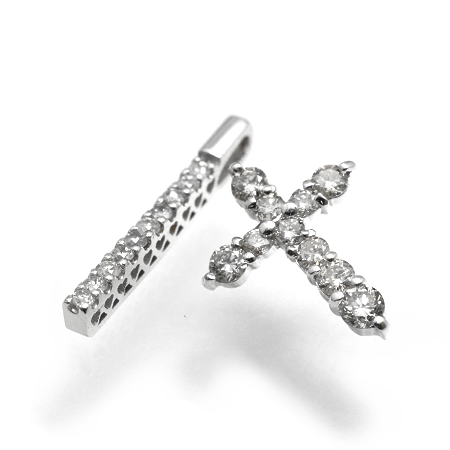 Love and Relationships

[1]

Everlasting love


[2]

Understand each other deeply


[3]

Increase your charm


[4]

Regain affection


[5]

Strengthen the bond between two people

Money and Business

[1]

Increase creativity


[2]

Attract a change


[3]

Blooming latency


[4]

Complete things


[5]

Effort is evaluated correctly

Other Energy

[1]

Make the heart innocent


[2]

Promote growth


[3]

Talisman against evil


[4]

Become self-sustaining


[5]

Increase happy feelings

Sweet 10 Diamond has meaning and properties of filling love to its owner. You would be able to have happiness and comfort by filling your heart with love. It is useful to improve stressful or tense situations. This gemstone is recommended for people who tend to get nervous or anxious easily.
---
10 Diamonds are used for Sweet 10 Diamond. It is one of the most gorgeous and shiniest gemstones. Sweet 10 Diamond is specified as a memorial gemstone of the 10th wedding anniversary. It is famous as a gemstone that make the bond of the couple stronger. The positive shine possessed in Diamond will celebrate their future.
---
Sweet 10 Diamond is a gemstone with meaning and properties of making your heart pure. Integers end at 9 and starts a new stage from 10. It is good to use when you want to reset your mind and go forward. Please use it when you need to reconsider things such as family, children, work, hobbies, and health.
---
Sweet 10 Diamond has meaning and properties of strengthening your will. You would be able to have confidence on your thinking and have good results. This gemstone can encourage independence to its owner. It is useful when you want mental strength or need to improve yourself.
---
Only limited number of stores have Sweet 10 Diamond. Because it has to use 10 Diamonds, you can only buy in specialty stores. Please look for stores that have wedding anniversary gemstones or Diamond specialty stores. Diamond is expensive even with one gemstone. 10 Diamonds are used for Sweet 10 Diamond, so the price will be about 10 times as expensive. You will need big budgets if you need it, so please be careful of it. The most popular type is necklace and there are many kinds of design for it.
---
Sweet 10 Diamond has meaning and properties of enhancing its owner's creativity. This gemstone has the power to learn high level of technique. If you are involved in a field of creative work, please try the power of Sweet 10 Diamond. Also, it has been told that Sweet 10 Diamond can give patience to you to keep working hard. You would be able to make good results from your continuous effort and gain trust from people around you.
---
Diamond is the hardest mineral in the world. It is known for having the hardest level of Mohs' scale of hardness. From this property, it has been considered as a gemstone that can protect its owner from negative energy since old times. Sweet 10 Diamond will be a great amulet to ward off evil spirits.
Chakra Chart of Sweet 10 Diamond
Sweet 10 Diamond
[God] Creativity

8th Air Chakra
[Cloud]

7th Crown Chakra
[Soul]

6th Third Eye Chakra
[Wisdom]

5th Throat Chakra
[Voice]

4th Heart Chakra
[Love]

3rd Solar Plexus Chakra
[Light]

2nd Sacral Chakra
[Guts]

1st Root Chakra
[Life]

0th Earth Chakra
[Person]
Author Hayasaka Yoshino

Hayasaka Yoshino is a stone healer that usually works in Tokyo area, Japan. Yoshino is also famous as a fortune teller and seen over 10,000 people. "Fortune-telling counseling", which finds out the best gemstone for the client, received a high reputation. Representative director of LWE Co., Ltd.
Other Gemstone Recommendation