Insects in Amber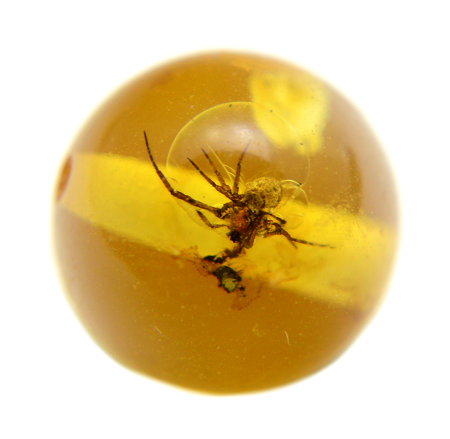 Insects in Amber has the meaning and properties to avoid evils. It is a gemstone to strongly block external attacks. It will protect you from "hostility", "malice" and "trap". It will maximize the defense strength. The iron wall tactic of "to win so as not to lose" has existed since long ago. In theory, "loss is 0%", "win is 100%". It is recommended for those who are fighting in intense competition.
---
Insects in Amber has the meaning and properties to heal the injured heart. Please use it when peace of mind and rest are necessary. It will continue to heal you gently till the new step is taken. Enough energy will be restored.
---
Insects in Amber has the meaning and properties to correct the direction of life. It is a gemstone to bring you back to the front stage of life. You will get a clue to get out of the dark road. It is a charm to regain the fortune that the owner should originally obtain.
---
Insects in Amber has different insect types for each stone. Which bugs you can find in it depends on your luck. "Ants", "spiders" or "flies" etc., are contained. It is a precious gemstone because the insects of thousands of years ago can be seen. Amber is born by a fossilized sticky sap. Therefore, there will be many insects living on trees. Insects in Amber also serves as a clue to know the environment at the time. In many cases you will get it for research. So to say, it is a "natural time capsule". Producing areas are known as "Dominican Republic", "Russia", "Colombia", and others.
---
The distribution volume of Insects in Amber is small. There will be little in a general gemstone shop. It is often sold at shops that are strong in Amber and fossils. As for the shape, there are many "raw stones" and "necklaces". If you use it for ornamental stone, raw stone is recommended. Insects in Amber is more expensive than common Amber. The value will change depending on the state of the insect. It is more expensive as the insect mixes cleanly.
---
Insects in Amber has the meaning and properties to enhance the charm of the owner. It is a gemstone to keep someone in mind in captivity. It will sharply reduce the sense of distance between the hearts of the two. It will help to become love each other. It is also recommended when you want to enjoy passionate love affairs.
---
Insects in Amber has the meaning and properties to grab without losing your fortune. It is a gemstone which gradually increases the positive influence. Accumulating of small fortune will eventually become like a mountain. In a short-term basis, it looks plain, but it is strong in the long term. It is recommended to those who think that "If I finally win, then it's OK".
Chakra Chart of Insects in Amber
9th Heaven Chakra
[God]

8th Air Chakra
[Cloud]

7th Crown Chakra
[Soul]

6th Third Eye Chakra
[Wisdom]

5th Throat Chakra
[Voice]

4th Heart Chakra
[Love]

Insects in Amber
[Light] Productivity

2nd Sacral Chakra
[Guts]

1st Root Chakra
[Life]

0th Earth Chakra
[Person]
Author Hayasaka Yoshino

Hayasaka Yoshino is a stone healer that usually works in Tokyo area, Japan. Yoshino is also famous as a fortune teller and seen over 10,000 people. "Fortune-telling counseling", which finds out the best gemstone for the client, received a high reputation. Representative director of LWE Co., Ltd.
Other Gemstone Recommendation