Kyoto Opal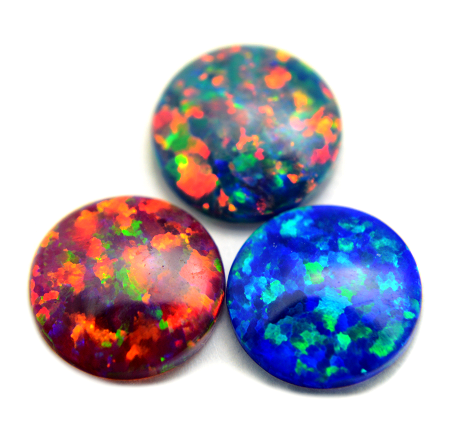 Kyoto Opal has the meaning and properties to make feelings brighter. It is a gemstone full of positive light energy. Power is held in it to change the owner to lucky constitution. You will get a chance to get out of a depressed state.
---
Kyoto Opal has the meaning and properties to make mind free. It is a gemstone to heal potential "anxiety" and "sorrow". It will gently open up unnecessary stress accumulated in heart. It helps to lighten your steps to the future.
---
Kyoto Opal has the meaning and properties to enhance intuition. It is a gemstone to intuitively see "good energy" and "bad energy". It greatly reduces the possibility of failing with a wrong choice mistake. It is an amulet to lead naturally to a place where good fortune is obtained.
---
Kyoto Opal is an artificially made gem. The ingredients are the same as natural "Opal". The same "external features" and "internal structure" as those of Opal are realized. There will also exist Kyoto Opal which increased the strength with resin. It is a popular material that can enjoy the same beauty as natural Opal.
---
Kyoto Opal is a product developed by "Kyocera Corporation" in Japan. It was born in Kyoto, Japan. Kyoto Opal is dyeable and there are various color variations. Types such as "white", "purple", "blue", "green", "yellow", "orange", "pink", "red" and "black" will be sold. Kyoto Opal is used for "jewelry", "vehicle decoration", "print material", "nail gel" and "batch" etc.
---
Kyoto Opal is sold at "gemstone shops" and "handicraft shops" etc. Since it is an artificial jewel, there is not found at "shop limited to natural stones". Kyoto Opal will be considerably cheaper than natural Opal. There are many people who enjoy as a substitute for natural Opal. The strength of energy is nothing compared to natural Opal, but Kyoto Opal also functions as amulet. It will be used after processing into a bracelet or necklace.
---
Kyoto Opal has the meaning and properties to enhance creativity. It is a gemstone to create an original work. It will support to create a world view that you can only express yourself. It is recommended when you want outrageous charm.
---
Kyoto Opal has the meaning and properties to regain honesty. It is a gemstone to confront your true intention correctly. It makes it clearly distinguish between "what you want to do" and "what you do not want to do". True happiness will be obtained through whatever you like.
Chakra Chart of Kyoto Opal
White Kyoto Opal
[God] Creativity

Gray Kyoto Opal
[Cloud] Application

Purple Kyoto Opal
[Soul] Intuition

Blue Kyoto Opal
[Wisdom] Thinking Ability

Blue Kyoto Opal
[Voice] Expression

Green Kyoto Opal
[Love] Tolerance

Yellow Kyoto Opal
[Light] Productivity

Orange Kyoto Opal
[Guts] Persistence

Red Kyoto Opal
[Life] Life Energy

Black Kyoto Opal
[Person] Will Power
Author Hayasaka Yoshino

Hayasaka Yoshino is a stone healer that usually works in Tokyo area, Japan. Yoshino is also famous as a fortune teller and seen over 10,000 people. "Fortune-telling counseling", which finds out the best gemstone for the client, received a high reputation. Representative director of LWE Co., Ltd.
Other Gemstone Recommendation