Green Agate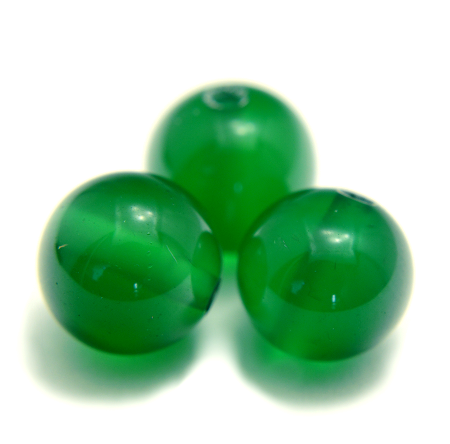 Love and Relationships

[1]

Enrich affection


[2]

Get a reliable partner


[3]

Give courage


[4]

Heal past romances


[5]

Win a rival of love

Money and Business

[1]

Make achievements at work


[2]

Increase creativity


[3]

Extend talents


[4]

Take an opportunity


[5]

Support goal achievement

Other Energy

[1]

Adjust energy balance


[2]

Healing of mind and body


[3]

Help self-growth


[4]

Give courage to move forward


[5]

Gain credibility from the surroundings

Green Agate is a gemstone that has a meaning and properties of adjusting the energy balance. It has been believed for its power to balance Yin and Yang. This gemstone would give vitality to the owner if the power is getting less. It would save your energy if the power is getting excessive. People's performance would fall either if it is too hot or too cold. Green Agate is like an air conditioner that adjusts the temperature of energy. It is a gemstone that can make a condition with the least stress for the owner.
---
Green Agate is a gemstone that has great healing power. In the ancient times, Green Agate was used to cure illness. It has a long history and there are many oral traditions around the world. People believed that they can have life energy by putting it in the drinking water. Even in the modern times with advanced science and technology, there are still many people that wear it to have the power. Green Agate has mysterious attraction. It is a gemstone that has been loved by people for a long time without a reason.
---
Green Agate has a meaning and properties of giving courage to the owner. It has been loved as "a gemstone of power" from old days. It also has been told that it was embed in the armor for the soldiers. Green Agate would give you the energy to win a battle. These days, it is worn as a gemstone that leads business to victory. It is useful when you want to have a good result at work or when you want the power to go forward.
---
Agate has many color variations because it gets easily stained. There are red, purple, blue, and black agates other than Green Agate. The meanings and effects will differ by its color. There are various colors of Agate, so it is very difficult to tell which colors are available in each shop. Some shops can have red only and some shops can have green and blue, but not red. This depends on the shop owner's preference. If you want Green Agate, please make sure to check the shop before you go.
---
Green Agate is a gemstone that has a meaning and properties of enhancing creativity. Many designers and artists highly value it. It can stimulate intelligence and curiosity, and people believed that it would give the power to create great work. It is a good gemstone to get a chance for business and success. Green Agate is also useful when you want to grow your talents and skills. It would give good nourishment to the owner with strong energy, and let the owner grow.
Chakra Chart of Green Agate
9th Heaven Chakra
[God]

8th Air Chakra
[Cloud]

7th Crown Chakra
[Soul]

6th Third Eye Chakra
[Wisdom]

5th Throat Chakra
[Voice]

Green Agate
[Love] Tolerance

3rd Solar Plexus Chakra
[Light]

2nd Sacral Chakra
[Guts]

1st Root Chakra
[Life]

0th Earth Chakra
[Person]
Combination

+ Kyanite
Support of self-realization

+ Aqua Aura
Build a relationship filled with love
Author Hayasaka Yoshino

Hayasaka Yoshino is a stone healer that usually works in Tokyo area, Japan. Yoshino is also famous as a fortune teller and seen over 10,000 people. "Fortune-telling counseling", which finds out the best gemstone for the client, received a high reputation. Representative director of LWE Co., Ltd.
Other Gemstone Recommendation