Limonite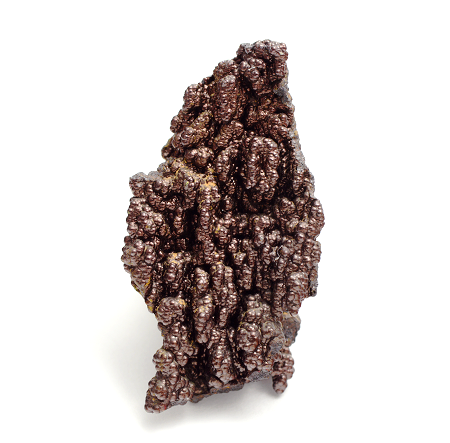 Limonite is a gemstone with meaning and properties of purifying your mind. It would release negative energy stocked in your body. It can heal your negative feelings and get back your positive nature. Limonite is also useful when you want to improve your luck flow. It is a gemstone that corrects a wrong way and lead you the right way.
---
Limonite has meaning and properties of getting back its owner's self-confidence. This gemstone would let you know your talents and strong points. It will be good to use when you want to reconsider yourself. You would be able to have a big outcome by having strong individuality. It will be your strong weapon to survive your life.
---
Limonite is a gemstone that can enhance intuition. It would catch invisible energy and make good use of it. This power will be useful when you want to improve the relationship. It is useful when you want to sense people's feelings and true thoughts to take actions. It is also good for people who work as a sales representative or work in service industry.
---
Limonite is a gemstone with a brown color. It is a gemstone of iron. If to describe it simply, Limonite is natural rust. You can enjoy its original taste.
---
The rust of Limonite is a natural phenomenon of iron. Conversely, it means iron without rust is unnatural. Limonite is a gemstone that can bring back its owner's energy into normal state. There is also a type that has Limonite inside Quartz. Since it is a rare gemstone in the market, please be persistent to find one if you want it.
---
Limonite has meaning and properties of getting back youthful mind. It would wipe off dirty things in your mind and let you get back the mind of a child. This gemstone can be used to try again on dreams or aims that you gave up when you became an adult. Dreams and aims in the past is a plan of life in early stage. A big possibility is hidden in there. By using Limonite, you would be able to bring out unconscious possibilities inside you.
---
Limonite has meaning and possibilities of making your feelings positive. This gemstone would avoid bad information and let you see good information. When you are weak, you could hear negative news more than positive news. Limonite is a gemstone that can give you vitality and help you get out from negative cycle. You would hear more positive information and have more things you can do now.
Chakra Chart of Limonite
9th Heaven Chakra
[God]

8th Air Chakra
[Cloud]

7th Crown Chakra
[Soul]

6th Third Eye Chakra
[Wisdom]

5th Throat Chakra
[Voice]

4th Heart Chakra
[Love]

Yellow Limonite
[Light] Productivity

Brown Limonite
[Guts] execution power

Red Limonite
[Life] Life Energy

0th Earth Chakra
[Person]
Author Hayasaka Yoshino

Hayasaka Yoshino is a stone healer that usually works in Tokyo area, Japan. Yoshino is also famous as a fortune teller and seen over 10,000 people. "Fortune-telling counseling", which finds out the best gemstone for the client, received a high reputation. Representative director of LWE Co., Ltd.
Other Gemstone Recommendation