Chrysotile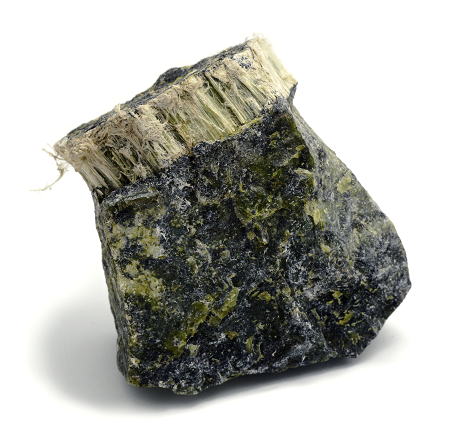 Chrysotile is a gemstone with meaning and properties of increasing its owner's energy. It has been valued as a gemstone of life. You would be able to have stamina to achieve your dreams or goals. Chrysotile is also used to enhance human's five senses. This gemstone would help you learn knowledge or skills quicker and lead you to success. It has been highly supported by people who have professional jobs.
---
Chrysotile has meaning and properties to break out of your shell. This gemstone is used to listen to the voice of your soul. It will be useful to find out what you really want to do. It is good for people who tend to hold yourself back. You would be able to get support from it to make your life meaningful.
---
Chrysotile is a gemstone to fix the way of your life. It would solve the problems continuing from the past and create a bright future. It will also help you restart or regenerate things. This gemstone is good for people who want to relieve the burden on your mind.
---
Chrysotile is mainly sold in ore. It is hardly ever made into accessories. There are only few in the market, so please look for it persistently. It is sometimes included in a gemstone called Serpentine. (It has white lines on green color and reflects light.) There is some Serpentine that don't include Chrysotile, so please be careful with it. Chrysotile in Serpentine is often made into accessories. Please try this type if you want to wear it.
---
Chrysotile has meaning and properties of reconfirming your own skills. It is a gemstone to correctly classify what you can do and can't do. It will help you find a place where you can perform your ability the best. By using it, your productivity in life would increase. It is also good to use when you want to increase your income or improve your life.
---
Chrysotile is a gemstone with meaning and properties of enhancing your intuition. It is used to catch the flow of good luck correctly. By getting on the luck flow, you can reduce the time to reach success. Chrysotile is also good for people who want to reduce energy consumption. It would let you keep your energy by getting away from negative energy.
---
Chrysotile is a gemstone that can heal mental damage. It is good for people who easily get negative influence from others. This gemstone has been preferred by people in the service industry who tend to get tired mentally. It is a healing gemstone that would fill you with energy and vitalize you.
Chakra Chart of Chrysotile
White Chrysotile
[God] Creativity

8th Air Chakra
[Cloud]

7th Crown Chakra
[Soul]

Blue Chrysotile
[Wisdom] Thinking Ability

5th Throat Chakra
[Voice]

Green Chrysotile
[Love] Tolerance

3rd Solar Plexus Chakra
[Light]

Brown Chrysotile
[Guts] execution power

1st Root Chakra
[Life]

0th Earth Chakra
[Person]
Author Hayasaka Yoshino

Hayasaka Yoshino is a stone healer that usually works in Tokyo area, Japan. Yoshino is also famous as a fortune teller and seen over 10,000 people. "Fortune-telling counseling", which finds out the best gemstone for the client, received a high reputation. Representative director of LWE Co., Ltd.
Other Gemstone Recommendation