Elbaite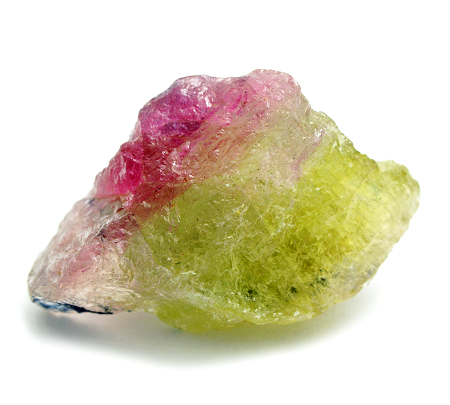 Elbaite has meaning and properties to strengthen the owner's creativity. It's a gemstone blowing soul into all creations such as sentences, images, paintings, architecture and furniture. You will gain support to create unique value and personality. It also helps to create intangible services such as education and hospitality.
---
Elbaite has meaning and properties to block negative energy. It is a gemstone that protects you by activating energy. It is also used for the purpose not to interrupt a good flow. Please use it in the important aspects of life. Elbaite has the power to adjust the energy balance. It is a gemstone to go on moderately offensive and defensive. It will help you not to take an extreme behavior.
---
Elbaite is a gemstone that supports the realization of dreams. It will awaken with a strong passion sleeping in your heart. It is also used to relieve anxiety and fear of the future. Elbaite is a gemstone that approaches the ideal income. It will help you attract and utilize the necessary opportunities. It is popular as a charm to acquire wealth and success.
---
There are types such as "blue", "green" or "pink". Since it is treated as a jewel, it is more expensive than a general gemstone. A type with beautiful coloring and high transparency is more expensive.
---
Elbaite has meaning and properties to lighten the heart. It is a gemstone to prevent feelings from being depressed. It is used for the purpose of smoothing human relationships. The energy of the enclosed love fills your heart gently. It relieves stress and regains a calm condition.
---
Elbaite has meaning and properties to regain confidence. It is a gemstone to educe the ability at a maximum. Flushing powerful energy will produce a lot of success. It is also used to prove your power to the surroundings. Elbaite is a gemstone to remove tension. When you want to become good when it counts, please try the power of Elbaite.
---
Elbaite is a gemstone to increase insight. You will know the essence of the problem and lead to a solution. It is an amulet that puts a period to a needless dispute. Elbaite also has the power to reduce excuses for things. It is a gemstone which prevents escape from the problem. It will give you courage to face the problem properly and attract you a true happiness.
Chakra Chart of Elbaite
9th Heaven Chakra
[God]

8th Air Chakra
[Cloud]

Purple Elbaite
[Soul] Intuition

Blue Elbaite
[Wisdom] Thinking Ability

Blue Elbaite
[Voice] Expression

Green Elbaite
[Love] Tolerance

Yellow Elbaite
[Light] Productivity

Orange Elbaite
[Guts] Persistence

Pink Elbaite
[Beauty] attractiveness

0th Earth Chakra
[Person]
Author Hayasaka Yoshino

Hayasaka Yoshino is a stone healer that usually works in Tokyo area, Japan. Yoshino is also famous as a fortune teller and seen over 10,000 people. "Fortune-telling counseling", which finds out the best gemstone for the client, received a high reputation. Representative director of LWE Co., Ltd.
Other Gemstone Recommendation