Phantom Amethyst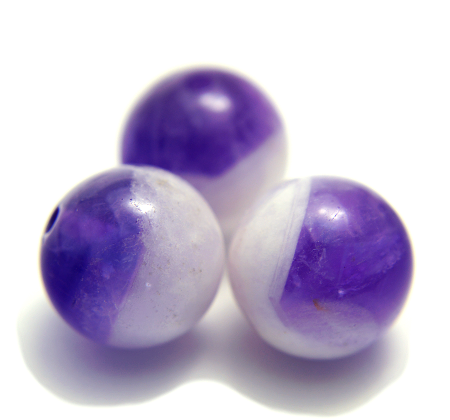 Phantom Amethyst has the meaning and properties to release mental barriers. It is a gem stone that is best suited to break your shell. You will be able to know the true hope and wishes that were hidden before. By unleashing extra stress, a bright future will be created. It is also the best gemstone for when you want to have confidence in yourself.
---
Phantom Amethyst has the meaning and properties to adjust owner's energy. It is a power stone that senses out of place energy and feelings and heals it. If you need to hard work, raise the energy volume of the stone. Phantom Amethyst is very easy to use because it can be used for both offense and defense. It's a gemstone of a universal system.
---
Phantom Amethyst is a gemstone for improving creativity. There are many artists and writers who use it often. It is effective for putting aura into works of art. By adding invisible energy, unique work will be completed. Please use it for to show individuality.
---
The Phantom Amethyst has meaning and properties to enhance the owner's feelings. You will get support to feel energy intuitively. When it senses dangerous energy, it acts to avoid it. It is also effective as a protective amulet. When you sense emotional energy, you are encouraged to act according to your opponent. It is a good gem stone to help with communication.
---
The Phantom Amethyst is a special Amethyst with a pattern inside. These fantastic triangles and line patterns are beautiful. This unique pattern is what is left from when the Amethyst grew. It is a proof that Amethyst continued to grow strongly. The Phantom Amethyst has more energy than ordinary Amethyst, and it has been useful with gem stone fans. It is also recommended for those seeking a powerful Amethyst.
---
Phantom Amethyst is a rare stone with excellent meaning and properties. It will be hard to get it, but it will be worth it. If you are lucky to find it, please try the Phantom Amethyst once by all means. The Amethyst comes in types such as bracelets and necklaces. Because it is a rare stone, it is more expensive than regular Amethyst.
---
The Phantom Amethyst has the meaning and properties of fulfilling the owner's hard work. The pattern that is inside is the symbol of "growth" and will give you the power to break through all the difficulties. It helps efforts and growth achieve results. It is also a recommended gemstone for when you want to strengthen your determination and your power to continue working hard.
Chakra Chart of Phantom Amethyst
9th Heaven Chakra
[God]

8th Air Chakra
[Cloud]

Phantom Amethyst
[Soul] Intuition

6th Third Eye Chakra
[Wisdom]

5th Throat Chakra
[Voice]

4th Heart Chakra
[Love]

3rd Solar Plexus Chakra
[Light]

2nd Sacral Chakra
[Guts]

1st Root Chakra
[Life]

0th Earth Chakra
[Person]
Author Hayasaka Yoshino

Hayasaka Yoshino is a stone healer that usually works in Tokyo area, Japan. Yoshino is also famous as a fortune teller and seen over 10,000 people. "Fortune-telling counseling", which finds out the best gemstone for the client, received a high reputation. Representative director of LWE Co., Ltd.
Other Gemstone Recommendation