Madeira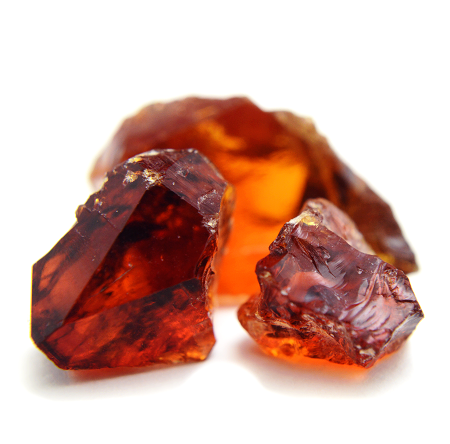 Madeira has meaning and properties of improving its owner's money luck. This gemstone can make you gain rich property. It is also called as "the gemstone of merchants." Rich assets will make even more assets. It is an amulet to control the cycle of wealth.
---
Madeira has meaning and properties to get out of stagnant period. It is a good gemstone to clear off negative energy. It would recover your positive flow. This gemstone has the power to be stronger in a critical situation.
---
Madeira has meaning and properties for increasing vitality. It is a useful gemstone to maintain your best performance. Please use it when you are expected to have a good result. It also has the power to do well on the real performance.
---
Madeira is one kind of Citrine (Quartz with yellow color). Citrine with stronger red color is called Madeira. Each one has different redness. Some has a color like a little bit reddish yellow, and some has a color almost like reddish-brown. Please find the color you like and enjoy it. Madeira is recommended for people who want red-colored Quartz. It has a different appeal from Red Quartz which has red color from hematite. The red color of Madeira has transparency, and it is very beautiful.
---
The color of Madeira looks like Madeira wine. Madeira wine is an alcoholic beverage made in Madeira Island located in southeast of Portugal. Its color changes from amber to reddish-brown depending on the taste or time of maturation. It might be fun to compare the gemstone with wine.
---
Madeira is less in the market. It is a rare gemstone for collectors or people with advanced knowledge. If you can't find one, please look for it in the name of Madeira Citrine. Madeira is often made into necklaces or others. The price will be fairly high. The ones with beautiful red color will be sold in high price.
---
Madeira has meaning and properties of making its owner like a new person. This gemstone can help you get separated from the past and start a new future. It will support your "retry" or "reversal." Please use it when you need a new flow.
---
Madeira has meaning and properties of making you feel brighter. This gemstone is a symbol of the light of flame. It is filled with energy of bright light. It would totally purify negative energy anxiety, fear, or sorrow. This gemstone can also give you vitality to make progress for the future.

Chakra Chart of Madeira
9th Heaven Chakra
[God]

8th Air Chakra
[Cloud]

7th Crown Chakra
[Soul]

6th Third Eye Chakra
[Wisdom]

5th Throat Chakra
[Voice]

4th Heart Chakra
[Love]

3rd Solar Plexus Chakra
[Light]

Orange Madeira
[Guts] Persistence

Red Madeira
[Life] Life Energy

0th Earth Chakra
[Person]
Author Hayasaka Yoshino

Hayasaka Yoshino is a stone healer that usually works in Tokyo area, Japan. Yoshino is also famous as a fortune teller and seen over 10,000 people. "Fortune-telling counseling", which finds out the best gemstone for the client, received a high reputation. Representative director of LWE Co., Ltd.
Other Gemstone Recommendation