Red Beryl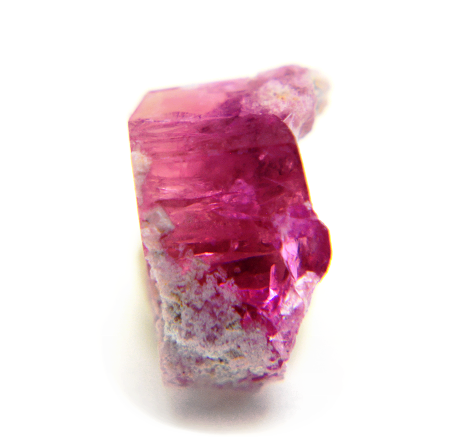 Red Beryl has the meaning and properties to regain the original brightness. It is a gemstone to replenish the energy of lost parts. It condenses very positive energies. It is useful even when you want to heal sadness and anxiety.
---
Red Beryl has the meaning and properties to make collaborators easier to get. It is a gemstone to win success with encouraging friends together. It makes overcome problems that are difficult to solve alone. It is also a talisman to improve the stubborn part.
---
Red Beryl has the meaning and properties to enhance the owner's creativity. It is a gemstone to embody the idea that you think intuitively "good". It will let you see potential fun not understood by reason. It will be useful when you want a rating that exceeds the average.
---
Red Beryl is a gemstone also called "Bixbite ". Please note that it is easy to be mistaken as "Bixbyite" which is similar in name. When you want to avoid confusion, you will definitely call "Red Beryl". It is a precious gemstone with very little distribution volume. It is very expensive and the popularity is high. It may be traded at a higher price than "Ruby", which is famous for red gemstones. It is a gemstone for advanced gemstone users who need labor and money when obtaining. If it is sold at a low price, it may be an artificial stone. As it is impossible to obtain it cheaply, please be careful of imitation.
---
Beryl is rich in color variations. The name changes depending on the color. Light blue "Aquamarine" and green "Emerald" are widely known. The rarity value and acquisition difficulty vary depending on the color. The distribution volume is "light blue (Aquamarine)>green (Emerald)>pink Morganite)>yellow (Heliodor)>white (Goshenite)> red (Red Beryl)". It can only be found in quite dominant gemstone shops or jewelry shops. If you need it, please search for it patiently.
---
Red Beryl has the meaning and properties to awaken the potential ability. It will give the owner new possibilities. It also helps to widen the scope of activities largely. It is a gemstone to make you overcome your limit.
---
Red Beryl has the meaning and properties to advance the determined road straight ahead. It is a gemstone to cut off half-hearted ambivalence. It will also give courage to overcome anxiety and fear. True happiness is waiting for the way you think that you are "right".
Chakra Chart of Red Beryl
9th Heaven Chakra
[God]

8th Air Chakra
[Cloud]

7th Crown Chakra
[Soul]

6th Third Eye Chakra
[Wisdom]

5th Throat Chakra
[Voice]

4th Heart Chakra
[Love]

3rd Solar Plexus Chakra
[Light]

2nd Sacral Chakra
[Guts]

Red Beryl
[Life] Life Energy

0th Earth Chakra
[Person]
Author Hayasaka Yoshino

Hayasaka Yoshino is a stone healer that usually works in Tokyo area, Japan. Yoshino is also famous as a fortune teller and seen over 10,000 people. "Fortune-telling counseling", which finds out the best gemstone for the client, received a high reputation. Representative director of LWE Co., Ltd.
Other Gemstone Recommendation