Kashmir Sapphire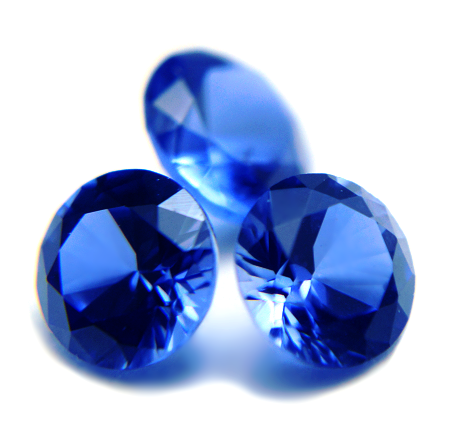 Kashmir Sapphire has the meaning and properties to enhance the owner's thinking power. Sapphire has been called "gemstone of wisdom" since ancient times and been treated carefully. It supports to calmly judge "right choice" and "wrong choice". It will make you walked the way to good luck precisely.
---
Kashmir Sapphire has the meaning and properties to speed up the absorption of knowledge. It is a gemstone to efficiently raise the ability level. It will be useful when you want to compete with professional skills. It also includes the ability to speed up self-reliance and independence.
---
Kashmir Sapphire has the meaning and properties to calm the mind. It is a healing stone to heal disturbed emotions and thoughts. It will support to get out of confusion. It helps to relieve everyday stresses.
---
Kashmir Sapphire is Sapphire produced from "Kashmir region" as the name suggests. Kashmir is in the mountainous region of the northern India. The distribution volume is very small and it is also called "phantom Sapphire". Among them, the type called "Cornflower Blue Sapphire" is famous. It is a special Sapphire which is a very beautiful blue color. It is very difficult to obtain it, and it is higher than Diamonds. In order to obtain 'Cornflower Blue Sapphire', you will need a rather large budget.
---
It is very hard and troublesome to find out genuine Kashmir Sapphire. If you want a genuine one, "Gem identification certificate with the production area description" is necessary. Please be careful to "Sapphire of other origin similar to Kashmir." At the worst case, "artificial Sapphire" may be sold as "Kashmir Sapphire". As it is highly expensive, please ask to the dealer well to make sure. Genuine Kashmir Sapphire is not sold cheaply.
---
Kashmir Sapphire is processed into fine jewelry. There are many "necklace" and "ring" types. There are few people who purchase for everyday use. Many people will purchase for investment purposes. It will become a valuable asset as the value will further improve in the future.
---
Kashmir Sapphire has the meaning and properties of fulfilling good love relationship. It is a gemstone to make an encounter with true sympathetic supporter. It supports to make a relationship with the best partner who doesn't hide anything. It is also used when you want to know "real love".
---
Kashmir Sapphire has the meaning and properties of achieving the purpose. It is a gemstone to increase "execution power", "concentration ability" and "persistence" necessary to achieve things. It continues to give powerful energy until it succeeds. It is also recommended when you need many successful achievements.
Chakra Chart of Kashmir Sapphire
9th Heaven Chakra
[God]

8th Air Chakra
[Cloud]

7th Crown Chakra
[Soul]

Kashmir Sapphire
[Wisdom] Thinking Ability

5th Throat Chakra
[Voice]

4th Heart Chakra
[Love]

3rd Solar Plexus Chakra
[Light]

2nd Sacral Chakra
[Guts]

1st Root Chakra
[Life]

0th Earth Chakra
[Person]
Author Hayasaka Yoshino

Hayasaka Yoshino is a stone healer that usually works in Tokyo area, Japan. Yoshino is also famous as a fortune teller and seen over 10,000 people. "Fortune-telling counseling", which finds out the best gemstone for the client, received a high reputation. Representative director of LWE Co., Ltd.
Other Gemstone Recommendation