Hetian Jade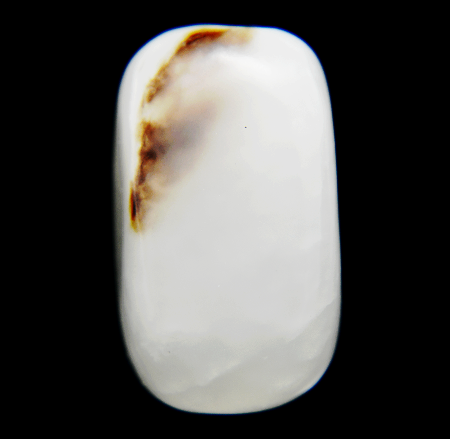 Hetian Jade has the meaning and properties to build up luck. It is popular as a gemstone to realize dreams and wishes. It gives the power according to the strength of the wish given out by the owner. It is a versatile amulet corresponding to "fortune luck", "love luck" and "health luck". The owner will be able to earn the happiness the owner wants.
---
Hetian Jade has the meaning and properties to bring out the owner's potential to the utmost. You will gain the necessary power to achieve your purpose. It is effective also when you want to make a big plan succeed. It prevents you from being caught in the current frame.
---
Hetian Jade has the meaning and properties to prevent emotions from being disturbed. It is a healing stone that holds the power to keep calm. It is also used when you want to be released from negative energy such as tension and anxiety. You will regain usual daily life.
---
Hetian Jade is classified as a gemstone called "Nephrite". It is a special Nephrite produced in Hotan of Xinjiang Uygur Autonomous Region of China. Nephrite is a jewel that has been specially and carefully treated in ancient China. It is said that it has a long history and has been used since the age of BC. It was Hetian Jade that received the highest evaluation. Currently the production is decreasing, and it's becoming a rare existence.
---
Hetian Jade is a gemstone with little distribution volume. You cannot obtain it unless you visit a shop that is highly specialized. Please keep in mind that there are many inexpensive counterfeiters. It is almost impossible to distinguish real from counterfeit with the naked eye. Although the price goes up, there are also types with an expert certificate (written guarantee). As it is a rare stone, it is expensive without an expert certificate.
---
Hetian has some color variations. The most famous type is "white". The white type may be named "Mutton Fat Jade". Please also check the gemstone with this name, too. In addition, there exists Hetian Jade of "green" "yellow" and "black".
---
Hetian Jade has the meaning and properties to make the most of the unforeseen opportunities. It is a gemstone to reduce failures and increase successes. It will support you to accumulate successes steadily. It continues to support you until it ultimately gets big success.
---
Hetian Jade has the meaning and properties to strengthen the owner's confidence. It is a gemstone to give you strong will and courage. It prevents you from being distracted by negative emotions and thoughts. You will gain strength to proceed with confidence.
Chakra Chart of Hetian Jade
Hetian Jade
[God] Creativity

8th Air Chakra
[Cloud]

7th Crown Chakra
[Soul]

6th Third Eye Chakra
[Wisdom]

5th Throat Chakra
[Voice]

4th Heart Chakra
[Love]

3rd Solar Plexus Chakra
[Light]

2nd Sacral Chakra
[Guts]

1st Root Chakra
[Life]

0th Earth Chakra
[Person]
Author Hayasaka Yoshino

Hayasaka Yoshino is a stone healer that usually works in Tokyo area, Japan. Yoshino is also famous as a fortune teller and seen over 10,000 people. "Fortune-telling counseling", which finds out the best gemstone for the client, received a high reputation. Representative director of LWE Co., Ltd.
Other Gemstone Recommendation