Orange Aura Quartz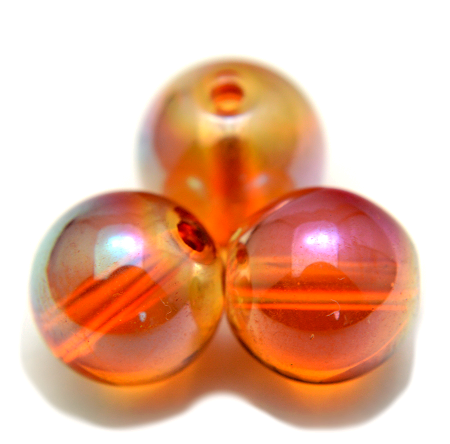 Orange Aura Quartz has a meaning and properties to prevent mind from becoming dark and muddy. It is a gemstone to prevent mind from being poisoned by negative feelings and information. It will also help block malicious attacks. It keeps the best condition of the mind.
---
Orange Aura Quartz has a meaning and properties to enhance intuition. It is a gemstone that captures invisible energy. When you feel the flow of fortune, it will make you grab it without hesitation. When you feel dangerous energy, it'll make you quickly avoid it. Finally it will assist you to increase positive events.
---
Orange Aura Quartz has a meaning and properties to break through difficulties. It is a gemstone that increases the ability to solve problems. It will comprehensively enhance "insight", "execution ability" and "endurance" required for problem solving. It will support you to persevere for finding a breakthrough. There is also the ability to prevent giving up on the way.
---
Orange Aura Quartz is a gemstone which is color processed into Quartz. Titanium is deposited at high temperature and it becomes orange. Brilliant orange color and beautiful luster are impressive. "Natural energy" and "artificial energy" are mixing. At first glance, it looks like "artificial stone", but the content is "natural stone". It is correct to call it "processed stone" of Quartz. The power obtained is nearly Quartz. It is useful for when you want colored Quartz. It will be used as an accent of the accessory.
---
Aura Quartz changes the circulation amount depending on the color. A lot of circulation is "Aqua Aura", "Cosmo Aura", "Golden Aura" etc. Other colors will be less distributed. When you need Orange Aura Quartz, please visit some gemstone shops. You'll often find them at a shop which is strong for 'Aura Quartz' or 'Quartz General". The price will be slightly higher than Quartz. It's a price that you can purchase without much trouble. Bracelet type is the most popular in design.
---
Orange Aura Quartz has a meaning and properties to let the owner grab victory. It is a gemstone that gives "struggle power" and "courage" to win. it will give you strength to survive in every competition. Improving winning percentage increases confidence greatly. It is also recommended when you need social evaluation.
---
Orange Aura Quartz has a meaning and properties to enrich life. It is a gemstone that gives "love", "fortune" and "power" necessary for a rich life. You will get a chance to get out of a minus condition. It will change you to the direction to a life with plus fruitfulness.
Chakra Chart of Orange Aura Quartz
9th Heaven Chakra
[God]

8th Air Chakra
[Cloud]

7th Crown Chakra
[Soul]

6th Third Eye Chakra
[Wisdom]

5th Throat Chakra
[Voice]

4th Heart Chakra
[Love]

3rd Solar Plexus Chakra
[Light]

Orange Aura Quartz
[Guts] Persistence

1st Root Chakra
[Life]

0th Earth Chakra
[Person]
Author Hayasaka Yoshino

Hayasaka Yoshino is a stone healer that usually works in Tokyo area, Japan. Yoshino is also famous as a fortune teller and seen over 10,000 people. "Fortune-telling counseling", which finds out the best gemstone for the client, received a high reputation. Representative director of LWE Co., Ltd.
Other Gemstone Recommendation