Itoigawa Jade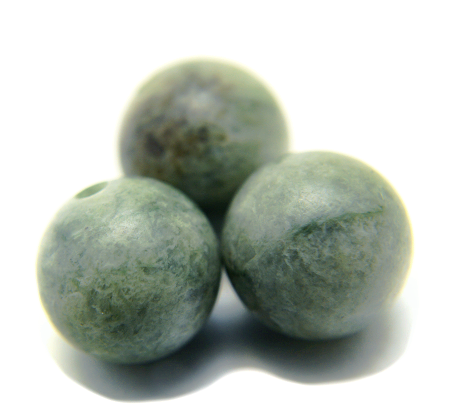 Itoigawa Jade has meaning and properties of raising a caliber as a successful person. It is a gemstone that has been regarded as a symbol of "wealth" and "success" from ancient times. It is believed to give you the necessary knowledge and ability to succeed. It will speed up the growth of the owner. You will get support to build a fortunate life.
---
Itoigawa Jade has meaning and properties to enhance the owner's creativity. It is a gemstone which is said to "make the impossible possible". It will help to create new value. It is a talisman highly supported by creators and entrepreneurs. Things and services that have never existed will attract a lot of people.
---
Itoigawa Jade is a gemstone that has the meaning and properties of amulet. It has been used for special ceremonies etc. since ancient times. It will clean up the evils and malice of the surroundings cleanly. It is treasured carefully as a sacred talisman in modern times. It is also recommended when you want a special powerful amulet.
---
Itoigawa Jade is produced in Itoigawa city, Niigata Prefecture. Itoigawa city is famous for Jade. Currently it is designated as a natural monument of the country, so it cannot be mined. Only Jade which was mined in the past and Jade which can be picked up at a riverside, etc. are available. It became "Japan's national stone" in 2016. Since the value is rising year by year, it's recommended to get those early if you need.
---
Itoigawa Jade is more expensive than general Jade. Because the distribution volume is also small, you must seriously search it. There are also counterfeit (the type where production place was camouflaged), please be careful. It's seldom to be sold at inexpensive price. There are also types with warranty certifying the production area. If you are worried, please look for Itoigawa Jade with warranty card. It is hard to get it, but it has the power that is complementary with such hardness.
---
Itoigawa Jade is a gemstone with a long history. It is said that it was discovered during the Jomon era. It has been processed into a comma-shaped bead and has been regarded as sacred. It is said that the world's oldest Jade culture was built. It is a special gemstone that can share energy felt by ancient people.
---
Itoigawa Jade has a meaning and properties to clear thoughts and emotions. It is a gemstone which extra energy is blown out beautifully once. Throwing out old energy makes it easy for new energy to enter. It will also make you notice the problem you were missing. It will change your feelings and let you start again.
---
Itoigawa Jade has meaning and properties to enhance concentration. It is a gemstone that prevents abandonment and frustration of things. It will let you struggle without escaping to the end. It will be useful if you want to clean up important tasks.
Chakra Chart of Itoigawa Jade
White Itoigawa Jade
[God] Creativity

8th Air Chakra
[Cloud]

7th Crown Chakra
[Soul]

Blue Itoigawa Jade
[Wisdom] Thinking Ability

5th Throat Chakra
[Voice]

Green Itoigawa Jade
[Love] Tolerance

3rd Solar Plexus Chakra
[Light]

2nd Sacral Chakra
[Guts]

1st Root Chakra
[Life]

0th Earth Chakra
[Person]
Author Hayasaka Yoshino

Hayasaka Yoshino is a stone healer that usually works in Tokyo area, Japan. Yoshino is also famous as a fortune teller and seen over 10,000 people. "Fortune-telling counseling", which finds out the best gemstone for the client, received a high reputation. Representative director of LWE Co., Ltd.
Other Gemstone Recommendation