Chrome Diopside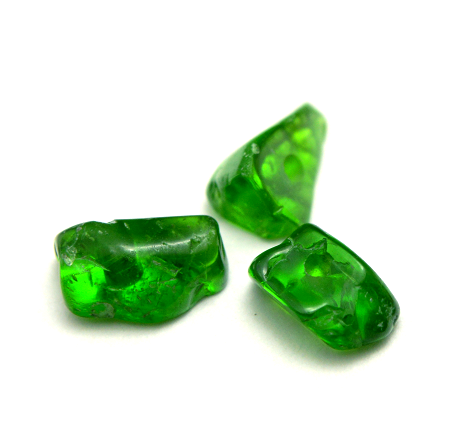 Love and Relationships

[1]

Strengthen bonds


[2]

Increase your charm


[3]

Attract a good match


[4]

Improve each other's problems


[5]

Gain a lot of affection

Money and Business

[1]

Attract job opportunities


[2]

Absorb necessary information


[3]

Improve your organizational strength


[4]

Improve understanding


[5]

Realize the goal

Other Energy

[1]

Harmony of energy


[2]

Improve popularity


[3]

Increase self-esteem


[4]

Heal energy


[5]

Get a good fortune to become popular

The meaning of Chrome Diopside is opportunities. This gemstone has been said to help you to achieve your wishes since ancient times. The gemstone is also known to give you luck and energy flow you need. If you have clear goals or dreams, try Chrome Diopside. It is also used if you want to build a strong mindset in order to make your dreams come true.
---
The meaning of Chrome Diopside also includes balancing energy of its owner. It is said to wash away unbalanced energy and to return it to the earth. The gemstone detoxifies negative energy such as anxiety or sadness and returns it to the original state. Chrome Diopside has been known as a capable healing stone. This gemstone will heal your damaged heart gently.
---
Chrome Diopside is a beautiful green gemstone. The meaning of green color is deepening affection. The green color can be used to improve romantic and human relationships. The meaning of Chrome Diopside also includes attractiveness. It is a best gemstone if you want to attract lots of affections. It is recommended for those who need popularity and fan.
---
The meaning of Chrome Diopside also includes self-love. This gemstone has been used to overcome self-denial and to improve self-confidence. Acknowledging yourself enables you to be kind to other people. Chrome Diopside is also used when you want to hold space for yourself. This gemstone can recharge your loving energy for yourself and for other people.
---
The meanings and benefits of Diopside depend on its constituents. Choose the best color according to your needs. The diopside with chrome becomes a green color. Black Diopside is called "Black Star". The Black Diopside has starred brilliance and is known as a mystical gemstone. Chrome Diopside is considered to be a rare gemstone. The supply is limited and it is high in price. If you need it, you need to research the market price and the availability at gemstone specialty shops. If you are lucky enough to find it, it is better to obtain it!
---
The meaning of Chrome Diopside also includes comprehension. It has been said to understand knowledge not superficially but in deeper levels. It is the best gemstone if you deal with specialized knowledge. It is also used to understand virtue and morals and to act morally. Chrome Diopside can help you to find out your own answers. It is recommended for those who deal with issues with no answers.
Chakra Chart of Chrome Diopside
9th Heaven Chakra
[God]

8th Air Chakra
[Cloud]

7th Crown Chakra
[Soul]

6th Third Eye Chakra
[Wisdom]

5th Throat Chakra
[Voice]

Chrome Diopside
[Love] Tolerance

3rd Solar Plexus Chakra
[Light]

2nd Sacral Chakra
[Guts]

1st Root Chakra
[Life]

0th Earth Chakra
[Person]
Chrome Diopside Data
Chemical formula
CaMg[Si2O6]
Mohs scale
5.5-6.5
Specific gravity
3.22-3.43
Production
South Africa
Brazil
Madagascar
Combination

+ Emerald
Get the wisdom of the success

+ Kyanite
Push through the way you decided on your own
Author Hayasaka Yoshino

Hayasaka Yoshino is a stone healer that usually works in Tokyo area, Japan. Yoshino is also famous as a fortune teller and seen over 10,000 people. "Fortune-telling counseling", which finds out the best gemstone for the client, received a high reputation. Representative director of LWE Co., Ltd.
Other Gemstone Recommendation