Green Calcite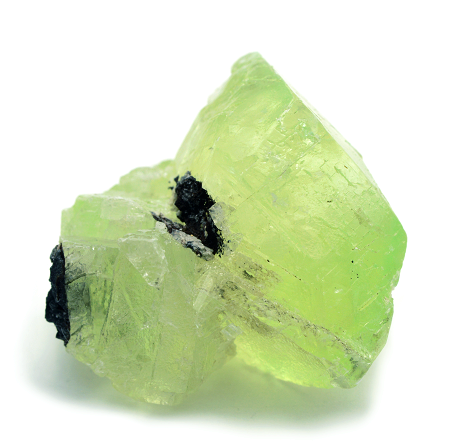 Love and Relationships

[1]

Fulfill a love affair


[2]

Get a sense of security


[3]

Balance emotions


[4]

Positive love affair


[5]

Fill heart with love

Money and Business

[1]

Enhance your abilities


[2]

Crystalize the image


[3]

Prevent bias of opinion


[4]

Increase imagination power


[5]

Supports the realization of desires

Other Energy

[1]

Fulfill dreams


[2]

Find your own answer


[3]

Purification of energy


[4]

Break your own shell


[5]

Gain energy to live

Green Calcite is a gemstone that has a meaning and properties of making things into reality. It can actualize invisible things such as energy and image. It also has the power to strengthen the imagination and ideas that are needed to make things into reality. You would be able to trust the holy information from the heavens. This energy is just like sunlight filtering through trees in the forest.
---
Green Calcite gives the owner energy of love. It would fill your heart with love and balance your feelings. This gemstone is good to use when you feel anxious or lonely. You may have the vitality to live by satisfying your heart. Body and mind is one, and if your mind gets energy, it will affect your body. Green Calcite is a gemstone that would increase your luck by improving your mind.
---
Green Calcite has a meaning and properties of increasing your flexibility. It would make you to reconsider old values and let you accept new information easier. This is a good gemstone to use when you want to change yourself. It is also effective when a big change is coming up or when you are looking for new ideas. Although wisdom from the old days is important, we sometimes need to revise it for modern times. Green Calcite is a gemstone that can gather old and new information well.
---
Green Calcite is used to prevent the bias of opinions. It is good to use when you want to make a precise decision without trusting only limited information. Deciding good and bad of things is very difficult. When we have to find out something that doesn't have a correct answer, we have to listen to both opinions. Green Calcite can help you stand in a neutral position and find your own answer. It is a good gemstone to use when you confused or feel like being reckless.
---
There are many color variations of Calcite other than green. Yellow, pink, and blue are there and meanings and effects differ by its color. Please choose the Calcite you need. Green Calcite is rare in the market. Not many stores have it, so please be patient to find one. The price will be more expensive than regular Calcite.
---
Green Calcite has a meaning and properties of purifying the energy. New positive energy will be created by purifying negative energy. This positive energy is useful in both love luck and business luck. Tell your wish to Green Calcite and communicate with it. Your wish would get inside the gemstone and it would support you to make it true.
Chakra Chart of Green Calcite
9th Heaven Chakra
[God]

8th Air Chakra
[Cloud]

7th Crown Chakra
[Soul]

6th Third Eye Chakra
[Wisdom]

5th Throat Chakra
[Voice]

Green Calcite
[Love] Tolerance

3rd Solar Plexus Chakra
[Light]

2nd Sacral Chakra
[Guts]

1st Root Chakra
[Life]

0th Earth Chakra
[Person]
Combination
Author Hayasaka Yoshino

Hayasaka Yoshino is a stone healer that usually works in Tokyo area, Japan. Yoshino is also famous as a fortune teller and seen over 10,000 people. "Fortune-telling counseling", which finds out the best gemstone for the client, received a high reputation. Representative director of LWE Co., Ltd.
Other Gemstone Recommendation