Red Agate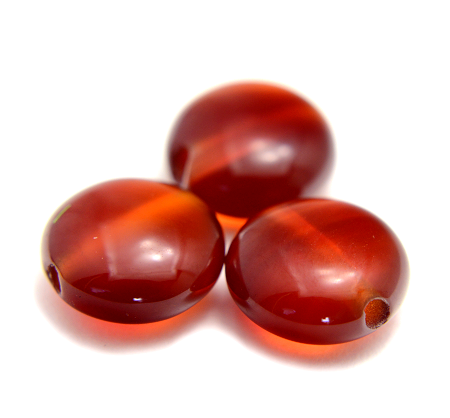 Love and Relationships

[1]

Enhance love energy


[2]

Call in a good match


[3]

Become a person to be required


[4]

Break through barriers of love


[5]

Increase family luck

Money and Business

[1]

Accomplish the goal


[2]

Strengthen the will


[3]

Give the courage to challenge


[4]

Sustain motivation


[5]

Overcome the wall

Other Energy

[1]

Take a positive thinking


[2]

Overcome your weakness


[3]

Overcome a pinch


[4]

Improve a relationship


[5]

Talisman against evil

Red Eye Agate has the meaning and properties of opening a closed heart. It is a gemstone to get out of the state of refusal. It will broaden your horizons and lead you to a new world. Red Eye Agate gives us vitality to proceed to the future. It is a gemstone to light the fire once again in the heart.
---
Red Eye Agate has a meaning and properties to regain honest feelings. It is a gemstone for putting out negative emotions once. It is used for the purpose of full resetting and reorganizing feelings. You'll recall the original purpose and will take a new step.
---
Red Eye Agate is a gemstone with the power to avoid danger. It has been useful as an amulet to prevent from evils since ancient times. A distinctive "eye pattern" will see all the dangers. Red Eye Agate is a gemstone which has meaning and properties to know human's true intention. It will help you to know whether it is "fellow" or "enemy". You grab good matches well and move away from your enemies. It is also recommended when you want to improve the bargaining of human relations.
---
"Eye Agate" has the colors of "black", "brown" and "red". The biggest circulation is the Black Eye Agate. Depending on the dealers, the handling color of the Eye Agate varies. There are few shops dealing with Red Eye Agate. It is good to check beforehand whether there is Red Eye Agate.
---
Red Eye Agate is mostly processed into bracelets. This is because the pattern of "eye" looks most beautiful. Due to the characteristics of natural stone, the pattern of eyes changes according to the time of acquisition. Whether you can get the pattern you like will depend on your luck. If you meet a heart-attracted Red Eye Agate, we recommend you to obtain it before it is lost. It is no two the same patterns are exactly alike in the world.
---
Red Eye Agate has a meaning and properties to find the light of hope. It is a gemstone to find an exit to get out of adversity. You will grab the information and opportunities that you need to solve problems without missing out. Red Eye Agate is used to separate from the dark past. It is a gemstone for walking straight ahead. You will be able to go on a journey aiming for happiness in the future.
---
Red Eye Agate has a meaning and properties to maintain passion. It is a gemstone to prevent giving up on the way. The experience gained by continuing will make the owner grow big. Red Eye Agate also has the power to master the technology. It is recommended to do a work with a long apprenticeship. It will support being recognized as a leading existence. Extreme skill will draw great success and wealth.
Chakra Chart of Red Agate
9th Heaven Chakra
[God]

8th Air Chakra
[Cloud]

7th Crown Chakra
[Soul]

6th Third Eye Chakra
[Wisdom]

5th Throat Chakra
[Voice]

4th Heart Chakra
[Love]

3rd Solar Plexus Chakra
[Light]

2nd Sacral Chakra
[Guts]

Red Agate
[Life] Life Energy

0th Earth Chakra
[Person]
Combination

+ Citrine
Get out of negative thinking

+ Fluorite
Expand the range of activities
Author Hayasaka Yoshino

Hayasaka Yoshino is a stone healer that usually works in Tokyo area, Japan. Yoshino is also famous as a fortune teller and seen over 10,000 people. "Fortune-telling counseling", which finds out the best gemstone for the client, received a high reputation. Representative director of LWE Co., Ltd.
Other Gemstone Recommendation