Lemon Chrysoprase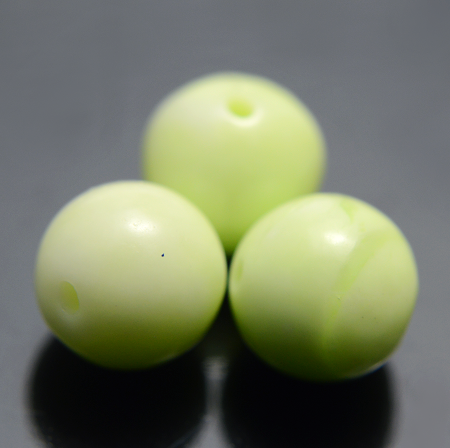 Love and Relationships

[1]

Stabilize relationships


[2]

Identify the feelings of another


[3]

Deepen ties


[4]

Become a sympathizer


[5]

Unite the heart

Money and Business

[1]

Get an inspiration


[2]

Promote social independence


[3]

Find out your own advantages


[4]

Accumulate property


[5]

Improve creative motivation

Other Energy

[1]

Protect your own heart


[2]

Prevent evil energy


[3]

Increase expressiveness


[4]

Avoid a crisis


[5]

Establish success

Lemon Chrysoprase has a meaning and effect of getting inspiration. This gemstone has been loved by artists and designers who create things. You would be able to make revolutionary works that can surprise people. It is often used to increase creative motivation.
---
Lemon Chrysoprase has a meaning and effect of getting peace of mind. You would be able to avoid nightmares by putting it beside your pillow. This gemstone has the power to protect your mind and soul. It is also used to get away from gloomy feelings.
---
Lemon Chrysoprase has the power to tell danger to its owner. It could see through the future and show you the right direction to go. This gemstone will help you get safe and certain success. It can also give you confidence to your choice.
---
Lemon Chrysoprase has a meaning and effect of prosperity. This gemstone can help you grab big success with great ideas. Please use it as an amulet to increase business luck and money luck. Lemon Chrysoprase is a gemstone that can help you when you need to express yourself. You would be able to have courage to express yourself freely. It is a gemstone that can change you to be active rather than passive.
---
Lemon Chrysoprase is a gemstone with vivid yellow-green color. However, this is not a gemstone in a Chrysoprase group. The meanings and the effects are totally different, so please be careful of that. It was first named as light-colored Chrysoprase in a mistake, but the name hasn't been changed yet.
---
The official name of Lemon Chrysoprase is Gaspeite Magnesite. You can find the same gemstone in either names. It is not a famous gemstone, so only few stores have it. You will often see it as bracelets or necklaces in shops.
---
Lemon Chrysoprase has a meaning and effect to reduce its owner's sense of inferiority. It is effective for increasing self-confidence. Please use it when you tend to compare with others often. Lemon Chrysoprase is useful to sharpen your skills thoroughly. It is also good for people who want to start business.
---
Lemon Chrysoprase is a gemstone that has the power to get rid of its owner's loneliness. It is known as a gemstone of love that brings in good relationship. If you already have a partner, it would make the bond between the two even stronger. It would fill its owner's mind with love.
Chakra Chart of Lemon Chrysoprase
9th Heaven Chakra
[God]

8th Air Chakra
[Cloud]

7th Crown Chakra
[Soul]

6th Third Eye Chakra
[Wisdom]

5th Throat Chakra
[Voice]

4th Heart Chakra
[Love]

Lemon Chrysoprase
[Light] Productivity

2nd Sacral Chakra
[Guts]

1st Root Chakra
[Life]

0th Earth Chakra
[Person]
Combination

+ Angelite
Required from the surroundings
Author Hayasaka Yoshino

Hayasaka Yoshino is a stone healer that usually works in Tokyo area, Japan. Yoshino is also famous as a fortune teller and seen over 10,000 people. "Fortune-telling counseling", which finds out the best gemstone for the client, received a high reputation. Representative director of LWE Co., Ltd.
Other Gemstone Recommendation