Red Phantom Quartz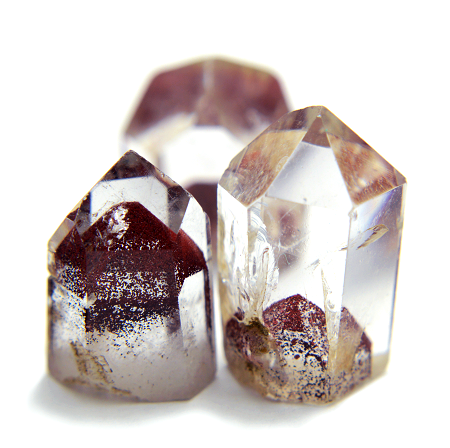 Love and Relationships

[1]

Deepen friendship


[2]

Make another pay attention to you


[3]

Foster enough affection


[4]

Win a rival of love


[5]

Amulet for babies

Money and Business

[1]

Develop business


[2]

Increase productivity


[3]

Hone your talents and abilities


[4]

Increase business results


[5]

Continue efforts

Other Energy

[1]

Do some soul-searching


[2]

Clarify the desire


[3]

Pull out creativity


[4]

Promote self-growth


[5]

Survive in a pinch well

Red Phantom Quartz has a meaning and effect of enhancing your creativity. From ancient times, it has been handled with great care as a gemstone to receive divine protection of a creator deity. It can bring out and release the creative power deep inside you. It is good to use when you want to check what kind of future you want to have. Red Phantom Quartz can make your wish and desire deep inside your mind clear. It would give you power to make them true.
---
Red Phantom Quartz is a gemstone that symbolizes phantom. It has a meaning and effect of facing your phantom. By facing your soul and thoughts, you would be able to discover something new. There are not many people who act on instincts and their soul in this society. It is safe to live under discipline and common knowledge, but it would be less productive. It can also hurt your soul and lead to lack of self-confidence. Red Phantom Quartz would release all those unwholesome energy. Please use it as an amulet to enhance your energy.
---
Red Phantom Quartz is a gemstone in Quartz group. It has a red phantom-like pattern inside Quartz. The pattern that looks like going upwards has been considered as a symbol of growth. Red Phantom Quartz has a meaning and effect of enhancing its owner's growth. It is a good gemstone for people who want to continue to work hard or improve their skills.
---
Red Phantom Quartz is red because of the hematite component. Hematite is mainly composed of iron and it gets red when it is oxidized. Due to its red color, hematite has been considered as a symbol of fighters and flame. It is a gemstone that was preferred by soldiers going to a battlefield. It will be useful when you want more motivation or want to increase your sales figure. This gemstone is also popular as an amulet of sports games or tests.
---
There are several kinds of colors for Phantom Quartz. Other than Red Phantom Quartz, white, green, and black are known. The meanings and the effects will differ by its color, so please find the Phantom Quartz that you like. Each of the gemstones has different numbers and size of the pattern. Some of them can have one big pattern, and some of them can have thin continuous patterns. Popular ones have high transparency and a clear pattern. Beautiful ones will be more expensive, so please buy it depending on your budgets.
Chakra Chart of Red Phantom Quartz
9th Heaven Chakra
[God]

8th Air Chakra
[Cloud]

7th Crown Chakra
[Soul]

6th Third Eye Chakra
[Wisdom]

5th Throat Chakra
[Voice]

4th Heart Chakra
[Love]

3rd Solar Plexus Chakra
[Light]

2nd Sacral Chakra
[Guts]

Red Phantom Quartz
[Life] Life Energy

0th Earth Chakra
[Person]
Combination
Author Hayasaka Yoshino

Hayasaka Yoshino is a stone healer that usually works in Tokyo area, Japan. Yoshino is also famous as a fortune teller and seen over 10,000 people. "Fortune-telling counseling", which finds out the best gemstone for the client, received a high reputation. Representative director of LWE Co., Ltd.
Other Gemstone Recommendation