Green RutilatedRutilated Quartz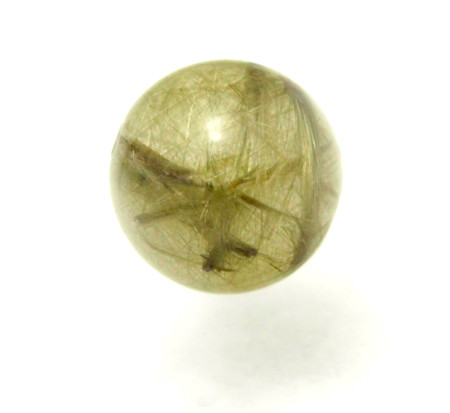 Love and Relationships

[1]

Pull out the true charm


[2]

Attract a good match


[3]

Take back confidence


[4]

Talk with another with real intention


[5]

Heal the wounds of your mind

Money and Business

[1]

Exercise your ability


[2]

Understand your abilities correctly


[3]

Do not miss the opportunity


[4]

Identify the truth


[5]

Make the idea into a reality

Other Energy

[1]

Know the purpose of life


[2]

Develop inner strength


[3]

Release latency


[4]

Talisman against evil


[5]

Guide life in the right direction

Green Rutilated Quartz is a gemstone that supports to find your real self. It has meaning and properties of checking your true talents and possibilities again. It would lead you to success by recognizing yourself accurately. This gemstone is useful when you feel like you are not using your skills well or being carried away by time. Green Rutilated Quartz can lead you to the right fate. It is recommended for people who want to know the truth and the purpose of their souls.
---
Green Rutilated Quartz has meaning and properties of finding the truth. It is good to use when you need to make a choice or want to find your real feelings. It would tell its owner which way is the best. Please use it to build your ideal future. It is very difficult to understand your mind accurately. You might have to hide your true feelings to live in the society. If you repeat that, your true feelings can be hurt and lose self-confidence. Green Rutilated Quartz is a gemstone that can clear this kind of problem. Please use it when you want to release your energy.
---
Green Rutilated Quartz is a gemstone that strongly protects your mind. It has meaning and properties to fill your mind with strong energy and protect you from negative energy. It is good for people who have sensitive heart or easily get stressed out. When your heart is already hurt, this gemstone would gently heal it. Green Rutilated Quartz can neutralize negative energy and bring back to a clean condition.
---
Rutilated Quartz has different names depending on the needles' color or components. Rutilated Quartz with golden needles is the most famous one. The meanings and the properties will change by its color or components. Green one is especially superior in strengthening mind and heart. Other than gold and green, there are red and black Rutilated Quartz. Please find your favorite Rutilated Quartz and try using it. The numbers of needles inside Green Rutilated Quartz will change by its quality. The ones with more needles and high transparency are considered as high-quality types.
---
Green Rutilated Quartz is a very rare gemstone. Although it is very popular, you can only find a small amount of it in the market. Because of its wonderful meaning and properties, the demand is getting higher and higher. Please be patient and take time to find Green Rutilated Quartz. Since it is a rare gemstone, it will be more expensive than regular gemstones. Even though it is pricey, it is always in short supply. You might not even get one when it gets drained in the future. If you luckily find one, it would be better to get it quickly depending on your needs.
Chakra Chart of Green RutilatedRutilated Quartz
9th Heaven Chakra
[God]

8th Air Chakra
[Cloud]

7th Crown Chakra
[Soul]

6th Third Eye Chakra
[Wisdom]

5th Throat Chakra
[Voice]

Green RutilatedRutilated Quartz
[Love] Tolerance

3rd Solar Plexus Chakra
[Light]

2nd Sacral Chakra
[Guts]

1st Root Chakra
[Life]

0th Earth Chakra
[Person]
Combination

+ Citrine
Release suppressed emotions

+ Fluorite
Lead the owner to a correct answer
Author Hayasaka Yoshino

Hayasaka Yoshino is a stone healer that usually works in Tokyo area, Japan. Yoshino is also famous as a fortune teller and seen over 10,000 people. "Fortune-telling counseling", which finds out the best gemstone for the client, received a high reputation. Representative director of LWE Co., Ltd.
Other Gemstone Recommendation