Cerasite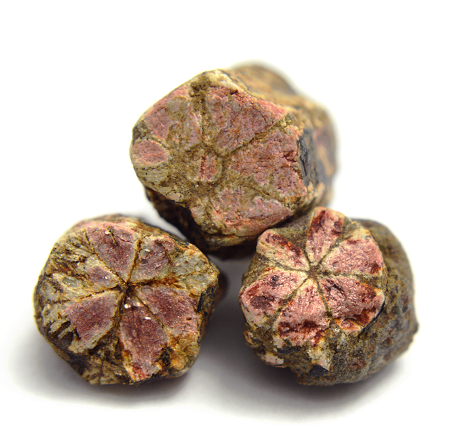 Love and Relationships

[1]

Attract a good match


[2]

Choose a right person


[3]

Shrink the distance between two people


[4]

Find a partner with good compatibility


[5]

Enjoys exchanges positively

Money and Business

[1]

Bloom talent


[2]

Increase leadership


[3]

Create new values


[4]

Succeed in a plan


[5]

Reduce oversights

Other Energy

[1]

Give hope to life


[2]

Fill heart with love


[3]

Make relationships better


[4]

Recognized by your surroundings


[5]

Destroy old values

Cerasite has the meaning and properties of blooming the owner's talent. It is a gemstone to be said to bring out the slept potential. It will help to expand the possibilities of the future. Cerasite is a guardian stone that leads fate to the best direction. Please use it when you want to change your life.
---
Cerasite has the meaning and properties to improve the prospect of the future. By predicting future events, you will gain a big opportunity. It is also effective when strategic action is needed. Cerasite is also used for the purpose of avoiding danger. Loss is reduced by perceiving crisis in advance.
---
Cerasite urges mental growth. It is loveable gemstone from the therapists and healers who handle the mind. It is used for the purpose of refining and brightly shining the soul. That shine will give hope to others. It is a guardian stone to produce good energy for both yourself and others.
---
Cerasite has a meaning and properties to build a good human relationship. It is a gemstone to be said to raise interest to people. It is used when you want to get out of passive communication. You will draw a lot of affection by relieving potential denial reactions. You'll be able to get a lot of good matches. It is also recommended for people who are too inexperienced against love relationships.
---
We can see the pink flower pattern in Cerasite. It is a gemstone that looks to be a fossil of cherry blossoms. It has been treated very carefully since ancient times. Cerasite is sold in raw ore to enjoy the pattern. It is hardly processed into accessories. The more beautiful cherry blossom pattern is, the higher price it's dealt at.
---
Cerasite is a very precious gemstone. Since it is not sold at most shops, we need to search patiently. It will be available at specialty store dealing with many gemstone ores. As cherry blossoms are different on every stone, it will become a treasure for a lifetime if you can find your favorite. Please look for your only one Cerasite in the world.
---
Cerasite has meaning and properties to reduce the blurring of the heart. It is a gemstone for clarifying purpose. By eliminating your hesitancy, it will make your dreams easier to realize. Cerasite is also used for the purpose of enhancing the organization's leadership. An accurate and indistinct instruction will unite the organization. It is a favorite gemstone for managers and leaders.
---
Cerasite is a gemstone which has meaning and properties to increase creativity. It will increase artistic sensitivity, which will create new values in the world. It is also used for destroying old values and common senses. You will get support that generates products and services with high originality.
Chakra Chart of Cerasite
9th Heaven Chakra
[God]

8th Air Chakra
[Cloud]

7th Crown Chakra
[Soul]

6th Third Eye Chakra
[Wisdom]

5th Throat Chakra
[Voice]

4th Heart Chakra
[Love]

3rd Solar Plexus Chakra
[Light]

2nd Sacral Chakra
[Guts]

Cerasite
[Beauty] attractiveness

0th Earth Chakra
[Person]
Author Hayasaka Yoshino

Hayasaka Yoshino is a stone healer that usually works in Tokyo area, Japan. Yoshino is also famous as a fortune teller and seen over 10,000 people. "Fortune-telling counseling", which finds out the best gemstone for the client, received a high reputation. Representative director of LWE Co., Ltd.
Other Gemstone Recommendation