Impression Stone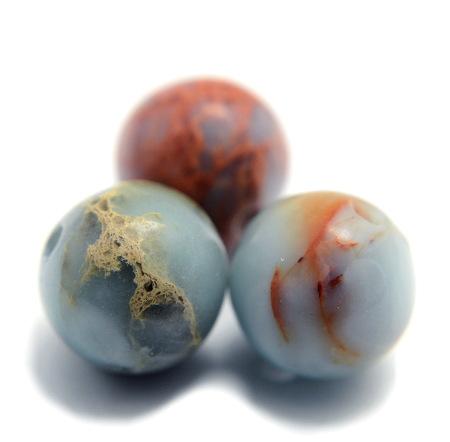 Love and Relationships

[1]

Accept the good part of each other


[2]

Develop relationships


[3]

Maintain love


[4]

Take back thankfulness


[5]

Make a deal success

Money and Business

[1]

Extend talents


[2]

Make the right choice


[3]

Develop work


[4]

Pioneer new fields


[5]

Break down the stagnant situation

Other Energy

[1]

Activate the energy


[2]

Overcome difficulties


[3]

Awake potential


[4]

Act by reading the future


[5]

Get deeper peace

Impression Stone has the meaning and prosperities of growing the owner's ability. It is a gemstone with the power of energy strengthening. The sleeping power is awakened, breaking through the limits of ability. Impression Stone is also effective when you want the strength to survive life. You will gain strengths that cannot be defeated by troubles or difficulties.
---
Impression Stone is a gemstone that has meaning to reinforce defense and effect. While powering up the ability, you also cover defense at the same time. It will be useful when you want to improve attack and defense in a well-balanced manner. It is a versatile protector stone which is very broadly useful.
---
Impression Stone is a gemstone that activates energy. It has been believed that there is the power to release stagnant energy. It is also used when you are easy to accumulate negative energy and feelings. It helps you to improve energy circulation and regain bright feelings.
---
Impression Stone is a gemstone with mixed color. "Light blue, brown and red", etc., mix together in a marble like shape. Please choose the color you need according to your preference. Impression Stone processed into an accessory brings a unique atmosphere. The type processed into a bracelet is popular.
---
Impression Stone is a gemstone with mixed ingredients. Even if you distinguish it, it may be answered as "name unknown". Sometimes colors and ingredients are different depending on dealers. Impression Stone is not sold in most shops. Because the definition is ambiguous, it is a natural stone to be hard to sell. If you need it, please persistently search for a dealer.
---
Impression Stone has the meaning and prosperities of leading the owner in the right direction. It is also a gemstone that is often used as a supplement item for divination and ceremonies. It is said that you will be able to sense the future quickly and encourage change of direction. Please use it when you get lost in choice, when you want to raise your predictive abilities.
Chakra Chart of Impression Stone
9th Heaven Chakra
[God]

8th Air Chakra
[Cloud]

7th Crown Chakra
[Soul]

6th Third Eye Chakra
[Wisdom]

Blue Impression Stone
[Voice] Expression

Green Impression Stone
[Love] Tolerance

3rd Solar Plexus Chakra
[Light]

Brown Impression Stone
[Guts] execution power

Red Impression Stone
[Life] Life Energy

0th Earth Chakra
[Person]
Combination
Author Hayasaka Yoshino

Hayasaka Yoshino is a stone healer that usually works in Tokyo area, Japan. Yoshino is also famous as a fortune teller and seen over 10,000 people. "Fortune-telling counseling", which finds out the best gemstone for the client, received a high reputation. Representative director of LWE Co., Ltd.
Other Gemstone Recommendation