Germanium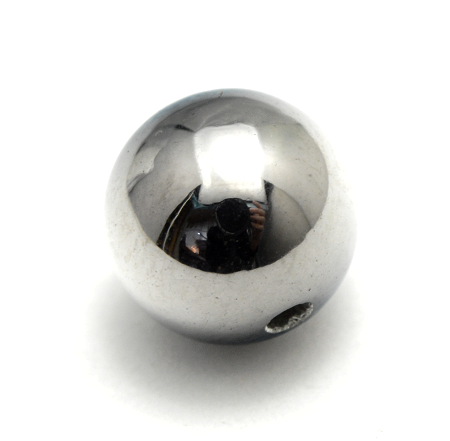 Love and Relationships

[1]

Attract a good match


[2]

Positive love affair


[3]

Understand other's feelings


[4]

Heal the past love


[5]

Relationship repair support

Money and Business

[1]

Attract job opportunities


[2]

Support communication


[3]

Realization of wishes


[4]

Improve energy


[5]

Stay motivated

Other Energy

[1]

Improve health


[2]

Release the tension of the heart


[3]

Elimination of trauma


[4]

Gain spiritual strength


[5]

Talisman against evil

Germanium has the meaning and prosperities of attracting luck and opportunity. It has been said to be useful for realizing the desired future. It is an amulet that is effective to increase the probability of success. It is said that it will provide total support from the opportunity grabbing to making it real. It can be said that it is a very reliable amulet.
---
Germanium is a wonderful metal with excellent properties. It is a material that cannot be missed in modern times. It is a material that is applied to electronic devices in general, such as mobile phones and computers. Research that applies to the health field is progressing. Accessories using Germanium are very popular. There are many enthusiasts such as professional athletes. Expecting the far-infrared effect, it is also used for raw material of bedrock bath. Germanium can be said to be a metal expected to be useful in the future.
---
Germanium is an amulet with excellent meaning and prosperities, but it is very precious and expensive. Since dealers are limited, please search with patience if necessary. Generally Germanium coated items are sold. Please beware that there are imitations called simply metal as Germanium. It is wise not to put out hands on items that are sold at a discount. It is mainly sold in the form of bracelets and necklaces. Please choose a design that is easy to wear.
---
Germanium is an amulet that has a meaning and prosperities to heal the wounds of the heart. It is drawing an attention as an item with excellent healing power. It has been believed to discharge negative energy outside. Germanium has the power to enhance energy circulation. It will help you to relieve stress that you received in the past. It is said that it coats the heart so as not to be hurt again. It is a valuable amulet when you want to build a sturdy spirit.
---
Germanium has the meaning and prosperities of filling energy. It has been told that the owner's energy remaining is determined and supplemented. It is a talisman to use when feeling tired easily, when you want motivation. It can be said to be the best item for improving vitality. When you want to draw out more power, please use it by processing to accessories etc.
---
Germanium has the meaning and prosperities of waking up the owner's instinct. It is an amulet that the survival instinct is drawn out. It is said that it'll help you to intuitively perceive the crisis and make it avoid in advance. It's recommended to those who use it in stressful environments. It is also good to use it as an amulet against evil influence.
Chakra Chart of Germanium
9th Heaven Chakra
[God]

Germanium
[Cloud] Application

7th Crown Chakra
[Soul]

6th Third Eye Chakra
[Wisdom]

5th Throat Chakra
[Voice]

4th Heart Chakra
[Love]

3rd Solar Plexus Chakra
[Light]

2nd Sacral Chakra
[Guts]

1st Root Chakra
[Life]

0th Earth Chakra
[Person]
Combination

+ Pyrite
Flash of a groundbreaking idea
Author Hayasaka Yoshino

Hayasaka Yoshino is a stone healer that usually works in Tokyo area, Japan. Yoshino is also famous as a fortune teller and seen over 10,000 people. "Fortune-telling counseling", which finds out the best gemstone for the client, received a high reputation. Representative director of LWE Co., Ltd.
Other Gemstone Recommendation