Pyrophyllite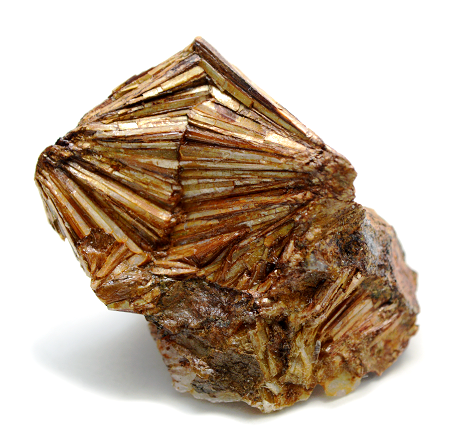 Pyrophyllite has meaning and properties of enhancing expressive skills. It is a useful gemstone to turn the image in your mind into reality. It would help you in various expression such as writing, photographing, filming, singing, or designing. This gemstone is a great match with artistic work. It is also good for people who are involved in planning and development.
---
Pyrophyllite has meaning and properties of adjusting its owner's energy balance. It is a gemstone that can give you positive energy when you are tired. On the other hand, it will cool you down when you get too hot. It will be valuable when you want stable outcomes.
---
Pyrophyllite has meaning and properties of expanding narrowed vision. It can prevent you from getting too conservative. It would moderately stimulate its owner's curiosity. New information and discovery will make your life even richer.
---
Pyrophyllite is famous as a material for seals. It might be quicker to look for seals if you need one. Especially, China has Pyrophyllite abundantly as a seal material. Its name will change by its place of production.
- Shoushan Stone
- Changhua Stone
- Qingtian Stone
- Balin Stone
- Field Yellow Stone
- Furong Stone
- Chicken-Blood Stone
They are all local names of Pyrophyllite. It will be easier to look for it with several kinds of names.
---
There are Pyrophyllite ore and specimens sold in stores. Leaf-shaped crystals look very beautiful. It is not usually made into accessories because its hardness is low. Please look for it persistently since it is a rare gemstone in the market. It looks similar to gemstones called Kaolinite or Talc, so please be careful with them.
---
Pyrophyllite has meaning and properties of getting back original brightness. This gemstone can purify negative energy inside your heart. It would bring in positive energy into the space made from releasing negative energy. Positive energy is necessary to bring in good luck. It is a good amulet that can change negative energy into positive energy.
Chakra Chart of Pyrophyllite
White Pyrophyllite
[God] Creativity

8th Air Chakra
[Cloud]

7th Crown Chakra
[Soul]

6th Third Eye Chakra
[Wisdom]

5th Throat Chakra
[Voice]

4th Heart Chakra
[Love]

Yellow Pyrophyllite
[Light] Productivity

Brown Pyrophyllite
[Guts] execution power

Red Pyrophyllite
[Life] Life Energy

0th Earth Chakra
[Person]
Author Hayasaka Yoshino

Hayasaka Yoshino is a stone healer that usually works in Tokyo area, Japan. Yoshino is also famous as a fortune teller and seen over 10,000 people. "Fortune-telling counseling", which finds out the best gemstone for the client, received a high reputation. Representative director of LWE Co., Ltd.
Other Gemstone Recommendation