Boji Stones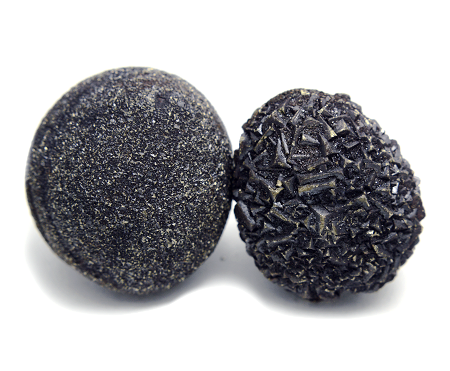 Boji Stones have meaning and properties of adjusting your energy balance. It is a great gemstone that is highly supported by professional therapists and healers. The one with scraggy surface has "masculine power" and the one with smooth surface has "feminine power." Your energy will be maintained equally by using both gemstones at the same time. Please hold one gemstone in your right hand and another in your left hand.
---
Boji Stones have meaning and properties of fulfilling a good match. Since it has a male stone and a female stone, it naturally became a gemstone that can attract a destined partner. You would be able to get a chance to meet with a life-long partner. It can be also used to attract peers or best friends that will be well-suited for you. This gemstone can bring in good match that needs each other.
---
Boji Stones are good to use for meditation. It can bring out its meanings and properties even stronger. Please hold the scraggy male stone in your dominant hand. Then, hold the smooth female stone in the other hand. This is because the dominant arm is considered to be the "positive" and the other arm is the "negative." Close your eyes lightly and breathe deeply until you get relaxed. If you can feel different energy from each hand, it is a success. The energy balance of your whole body is adjusted, and it would make you easier to accomplish your wish. Imagine a bright future thoroughly, and it's done. Open your eyes slowly and get back to your ordinary life.
---
Boji Stones have meaning and properties of making a wish in your mind come true. You can increase the percentage of success by the frequency of meditation. An easy criterion will be about "increase by 10% with 10 days of meditation" and "increase by 50% with 50 days of meditation." If you can continue to do meditation for 100 days, you can certainly make your wish come true. When your wish is unrealistic, it will tell you that it is impossible in about 10 days. Please change your wish and meditate. It is recommended to do meditation once a day. You can also do meditation 100 times in a year. Please continue doing meditation on your own pace.
---
Boji Stones are rare gemstones in the market. Although you can have great meanings and properties, it will be difficult to get them. It would be better to look in highly professional gemstone shops. They are not sold in common stores. There are some fake Boji Stones, so please be careful. The ones with a certificate is recommended. Please don't buy cheap ones.
---
Boji Stones are gemstones that are mined at a special holy place. They come from Native Americans' holy ground in the United States. It is a gemstone worthy to be called "holy gemstone" and the meanings and the properties are really powerful. All gemstone lovers would like to try once. They are hardly ever made into accessories. Mainly, they are sold in ore.
Chakra Chart of Boji Stones
9th Heaven Chakra
[God]

8th Air Chakra
[Cloud]

7th Crown Chakra
[Soul]

6th Third Eye Chakra
[Wisdom]

5th Throat Chakra
[Voice]

4th Heart Chakra
[Love]

3rd Solar Plexus Chakra
[Light]

Brown Boji Stones
[Guts] execution power

1st Root Chakra
[Life]

Black Boji Stones
[Person] Will Power
Author Hayasaka Yoshino

Hayasaka Yoshino is a stone healer that usually works in Tokyo area, Japan. Yoshino is also famous as a fortune teller and seen over 10,000 people. "Fortune-telling counseling", which finds out the best gemstone for the client, received a high reputation. Representative director of LWE Co., Ltd.
Other Gemstone Recommendation